March is Colon Cancer Awareness month.  To help raise awareness Tulsa Cancer Institute is hosting a free exhibit on March 24th from 9:00 a.m-5:00 p.m. and March 25th from 9:00 a.m.-2:00 p.m.  This free event is open to the public.  The goal of this exhibit is to help educate the community on the importance of screening, especially since colon cancer often has no symptoms.  Tulsa Cancer Institute is located at 12697 E. 51st South, Tulsa, OK 74146.
As visitors walk through this exhibit they will get a close-up look at healthy tissue, tissue with non-malignant disease, and tissue in different stages of colon cancer.  Colon cancer, also called colorectal cancer, is the second leading cancer killer in the U.S.  1 out of 20 Americans will be diagnosed with colon cancer in their lifetimes. Although most colon cancer cases occur in those over the age of 50, it can strike at any age.


"The inflatable super colon is so memorable since many of us are visual learners.  It's a fun and quirky exhibit, but it makes people realize how important screening for colon cancer is." Said Kim Wilson, from communications at Tulsa Cancer Institute.
The Colon Cancer Alliance is providing the inflatable colon.  Bayer Healthcare is providing small take home bags with awareness bracelets, pins, etc. for visitors while supplies last.  The overall height of the colon is 10'.  The length of the colon exhibit is 30'. Tulsa Cancer Institute, Bayer and The Colon Cancer Alliance hope that this event will also be used as a learning tool for college and high school students.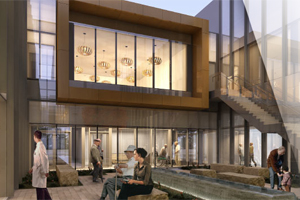 Tulsa Cancer Institute is a physician-owned group practice with 23 blood and cancer specialists and more than 200 nurses and associates in northeastern Oklahoma.  Tulsa Cancer Institute provides information, innovative treatment, hope and comfort for patients and their families.  Tulsa Cancer Institute focuses on recovery and a long and healthy future for their patients.  Tulsa Cancer Institute also has cancer treatment centers Stillwater, Bartlesville and McAlester.  To find out more please visit tciok.org.