Seven years after its founding, Arvest Equipment Finance (AEF), a division of Arvest Bank, ended 2013 with $132.3 million in loans and leases. This represents an increase of 8.1 percent from $122.3 million in 2012 and a significant sign of a growing local manufacturing sector.
In 2009, AEF ended the year with loans and leases valued at $54.9 million. The value of loans and leases more than doubled as of the end of 2013.

In 2013, AEF ranked among the top 100 largest equipment finance and leasing companies in the United States by MonitorDaily, the leading publication of the equipment leasing and finance industry. The Monitor 100 is published annually and ranks the largest equipment leasing and finance companies based on net assets and new business volume. The 2013 Monitor 100 report, published in the 2013 Monitor 100 Special Issue dated June 2013, ranks AEF 99th on the list in terms of 2012 assets.  AEF ended 2013 with assets totaling $133 million.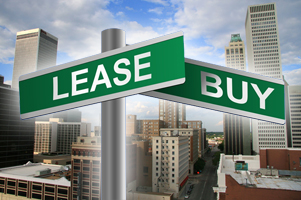 The industry is experiencing overall growth with the Equipment Leasing and Financing Association (ELFA) predicting that a majority of U.S. businesses will use some form of financing for equipment acquisition in 2014. ELFA also states that, in 2014, investment in plant equipment and software in the United States is projected to reach $1.5 trillion, of which 57 percent, or $860 billion, is expected to be financed through loans, leases and lines of credit, an increase from 55 percent in 2013. In a continuing trend, seven out of 10 businesses will use at least one form of financing to acquire equipment.(1)
AEF president and CEO, Kyle W. Gilliam said, "Financing equipment is a great option for business owners as it gives them flexibility and the option to preserve resources for other needs. Here, we are in the fortunate position of having close relationships with Arvest lenders, and so we've been able to successfully inform customers about the benefits of using AEF. One of these benefits is the ability to finance up to 100 percent of the cost of equipment with no down payment. We have had a great year, and that connection with lenders and our personal relationships with our customers is what helps us to be successful."
Arvest Bank operates more than 260 bank branches in Arkansas, Oklahoma, Missouri and Kansas through a network of 16 locally managed banks, each with its own board and management team.  These banks serve customers in more than 120 communities with 12-hour weekday banking at most locations.  Arvest also provides a wide range of banking services including loans, deposits, treasury management, credit cards, mortgage loans and mortgage servicing.  Arvest is an equal housing lender and member FDIC.
Arvest Asset Management offers wealth management, trust services and insurance products. Securities and Insurance Products are: Not FDIC Insured, May Lose Value and Not Guaranteed by the Bank.
Editor's Note:
(1)    "ELFA Announces Top Ten Equipment Acquisition Trends for 2014: Economic Improvement and Favorable Financing Conditions will Drive Capital Spending This Year." January 23, 2014.