Polo Grill is proudly hosting the highly anticipated St. Supéry Wine Tasting Dinner on March 26th.  St Supéry is a family owned company that features estate grown wines and are known for premier wines. St. Supéry is recognized for outstanding Sauvignon Blanc, Cabernet Sauvignon and Bordeaux blends. St Supéry crafts three distinct tiers of wine to please wine lovers from the novice to the connoisseur; Napa Valley, Bordeaux, and Single Vineyard Estate wines make up the portfolio.
This event is scheduled to begin at 6:30pm at the Polo Grill in Utica Square.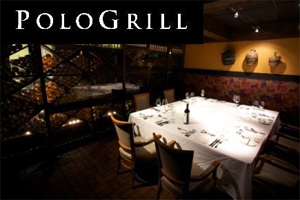 Polo Grill's extensively trained chefs will  pair some of the most unique, beautiful, and delicious food found in Tulsa. Reservations for this event may be made by calling 918.744.4280
918.744.4280 and seating is limited.  The cost is $69 plus tax and gratuity. To view pairing selections for this event you may visit www.PoloGrill.com. For a perfect date night, corporate appreciation night, or just a night to remember – join this special night as Polo Grill continues a Tulsa tradition of excellence in fine dinning.
Many of St Supéry wines have recently scored 90 points or higher in the Robert Parker's Wine Advocate, Wine Spectator, Wine & Spirits, and Wine Enthusiast!  Polo Grill's Executive Chef, Justin Donaldson and the Director of Wine and Beverage, Michael Funk, both agree that the menu created to pair with the timeless wines of this event are a match made in heaven.
Chef Justin stated "I love the challenge of playing with the contemporary notions of wine pairings.  I like to make pairings work that people might not have thought of before.  For example this dinner will feature my interpretation of Miso Soup paired with the St Supéry Napa Valley Estate Grown Chardonnay.  Unoaked Chardonnay is always a fun pairing".