NewsOk.com published a report from CMT's Alison Bonaguro today that Country music power couple Garth Brooks and Trisha Yearwood are moving from Owasso to Nashville, Tenn., as they prepare for life as empty-nesters and renew their country music careers.
"I have loved living in Oklahoma," Yearwood told Bonaguro while in Chicago on Sunday. "It's been a great place to raise our girls, and the thing I'll miss the most is that I've made some of the best friends I'll ever have. But we'll always be best friends."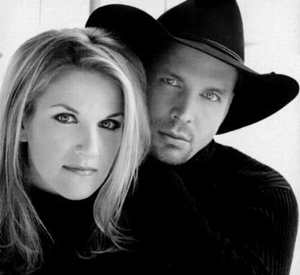 Brooks' youngest daughter will be graduating high school in spring and leaving for college in the fall, so the superstar couple is moving on to a new stage of their careers.
"Garth and I have always sort of been gypsies. If you do this for a living, home for us is really just where we are together," she told CMT.
In 2001, Brooks retired from the road and studio and moved back to Oklahoma to concentrate on raising his three daughters with first wife Sandy Mahl. The youngest, Allie, is now a high school senior. The middle one, August Anna, recently made him a grandfather for the first time. And his oldest, Taylor, is preparing to graduate from college, he said during last year's Black Friday TV special "Garth Brooks, Live from Las Vegas."
Soon after it aired, the Tulsa native announced his plans for a 2014 world tour and hinted he may have new music coming beyond "The Call," a duet he and Yearwood released from his 2013 box set "Blame It All on My Roots."
Click here for more from NewsOK.com.
Many will miss them yet odds are good they will visit friends often. That's one of the reasons they are personally appreciated – the good character and personal values of the couple.  Many wish them success in all things.