Updated with video: "The inspector general found inappropriate criteria were used to select organizations for further review — he did not refer to it as targeting."
"Yes, inappropriate criteria were used. I don't think I used the word target, but I do acknowledge that applications were delayed unnecessarily and for too long."

"I have never said there was targeting."
House Republicans who have investigated the IRS's handling of applications of conservative groups' seeking tax-exempt status have referred to the practice as "targeting." So have news organizations, including The Washington Post.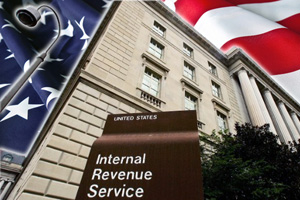 But the Obama administration has preferred a more bureaucratic phrase — that "inappropriate criteria" were used to decide which organizations needed extra scrutiny. That would be words like "tea party."
This effort at spin control took an odd turn recently when, during a congressional hearing, IRS Commissioner John Koskinen denied that the Treasury inspector general had used the term "targeting." At another point in the hearing, Koskinen said that he had "never" used the phrase either.
The Facts
The May 2013 report by Treasury Inspector General for Tax Administration (TIGTA) Russell George is titled "Inappropriate Criteria Were Used to Identify Tax-Exempt Applications for Review." In the report, he states that, in response to concerns expressed by members of Congress, an investigation was launched:
The overall objective of this audit was to determine whether allegations were founded that the IRS:  1) targeted specific groups applying for tax‑exempt status, 2) delayed processing of targeted groups' applications, and 3) requested unnecessary information from targeted groups.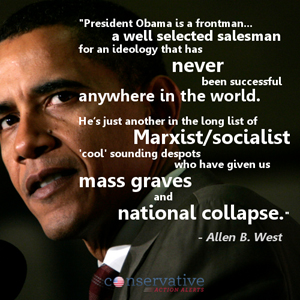 What did the inspector general conclude? "The IRS used inappropriate criteria that identified for review Tea Party and other organizations applying for tax‑exempt status based upon their names or policy positions instead of indications of potential political campaign intervention," the report said.
You can see the IG is engaged in a delicate balancing act here. On the one hand, he uses the terms preferred by members of Congress to describe the investigation. But then he reverts to bland bureaucratic phrasing in his conclusions. He uses this same formula in his written testimony.
Click here for more from The Washington Post – a "Three Pinocchios" winning analysis.
This type of double speak is evil, often practiced in a police state and most clear in the testimony below. Catherine Engelbrecht tells her heart wrenching true story to Congress about being preyed upon by the IRS and other government agencies.

Update Monday April 7: The Daily Caller is reporting that IRS agents testified before Congress that the agency's political targeting did not apply to progressive groups as Democrats and the media have claimed, according to a bombshell new staff report prepared by the House Oversight Committee chairman, Rep. Darrell Issa.
IRS agents testified before Oversight that ACORN groups were scrutinized because the agency thought they were old organizations applying as new ones. Emerge America was scrutinized for potential "improper private benefit." No evidence exists that the IRS requested additional information from any Occupy Wall Street group.
"Only seven applications in the IRS backlog contained the word 'progressive,' all of which were then approved by the IRS, while Tea Party groups received unprecedented review and experienced years-long delays. While some liberal-oriented groups were singled out for scrutiny, evidence shows it was due to non-political reasons," according to the Oversight staff report, which was obtained by The Daily Caller.
"[T]he Administration and congressional Democrats have seized upon the notion that the IRS's targeting was not just limited to conservative applicants," the report states. "These Democratic claims are flat-out wrong and have no basis in any thorough examination of the facts.  Yet, the Administration's chief defenders continue to make these assertions in a concerted effort to deflect and distract from the truth about the IRS's targeting of tax-exempt applicants."