The Senate approved legislation Tuesday that would help the children of public servants killed in the line of duty attend any Oklahoma career technology center tuition free. House Bill 3350 pertains to the children of any Oklahoma firefighter or emergency medical technician, both volunteer and salaried, peace officer or member of the Oklahoma Law Enforcement Retirement System who has been killed in the line of duty.

"As a former firefighter, I know how dangerous the job can be and I've helped lay many of my brothers and sisters, both firefighters as well as other public servants, to rest," said Barrington, R-Lawton.  "This is a small way we can show our gratitude for these brave individual's tremendous sacrifice. I want to thank my colleagues for helping Rep. Armes and I get this bill to the Governor's desk."
Under HB 3350, the tuition waiver would be limited to five years.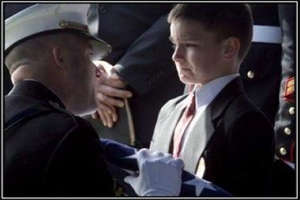 "I'm glad to see this bill pass.  I think it's the least we can do for young children whose parent gives their life in the line of duty, whether fighting a fire or keeping our society safe," said Armes, R-Faxon.  
Once signed, the bill will become effective on November 1, 2014.