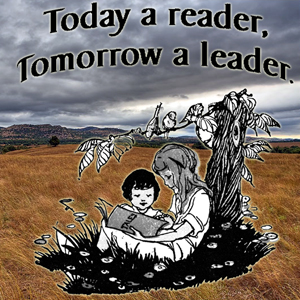 The Senate has given its approval to a measure modifying Oklahoma's Reading Sufficiency Act.  Those changes are contained in House Bill 2625, by Sen. Gary Stanislawski, R-Tulsa, and Rep. Katie Henke, R-Tulsa.  The measure was approved 43 to1 by the full Senate on Wednesday.
"We're committed to the original goal of the bill, which is helping make sure Oklahoma children have the reading skills they need to succeed," said Stanislawski, Vice Chair of the Senate Education Committee.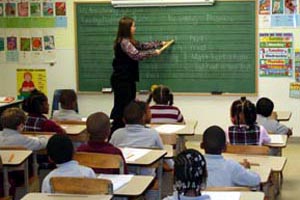 "These changes address some of the concerns both parents and educators have raised and enable greater flexibility and input at the local level.  One big difference is that the determination of a child's reading ability won't rest on a single high-stakes test at the end of the school year," Stanislawski added.
Key changes to the Reading Sufficiency Act contained in HB 2625 as approved by the Senate include:
• For the 2013-14 and 2014-15 school years only, the bill allows a third grade student that would otherwise be retained to be promoted to fourth grade if recommended by a reading proficiency team.  That team would have to continue to oversee the student's reading performance.
• It allows a third grader who passes a reading screening at any time during the third grade to qualify for promotion to the fourth grade.
• Currently, students scoring "limited knowledge" in reading on the third grade criterion-referenced test can be promoted.  The bill provides parents the option of having those students retained.  It also requires a reading proficiency team to develop a reading remediation plan for those students.
"I am very pleased that my colleagues in the Senate recognize the importance of including those closest to the child in such an important decision in their educational path," Henke said.  "Parents and local educators know the child best and how close or far that child is from achieving their reading level. This legislation is vital to improving the process of bringing Oklahoma children to their appropriate reading level."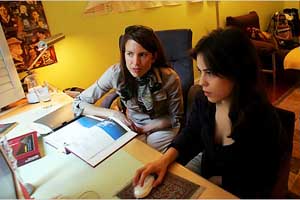 On Tuesday the Senate approved HB 2497, which calls on the State Department of Education to conduct a study to  better determine the reasons why some students have been unable to acquire grade-level reading skills and determine the best practices available to help those students become proficient readers so those practices can be implemented throughout the state.
Both measures now return to the House for consideration of Senate amendments.