U.S. Senators and doctors Tom Coburn, M.D. (R-OK), John Barrasso, M.D. (R-WY), John Boozman, O.D. (R-AR), and Rand Paul, M.D. (R-KY) last week introduced S. 2278, the Safeguarding Care of Patients Everywhere Act, to eliminate a provision from the Patient Protection and Affordable Care Act that allows the Secretary of HHS to prohibit health insurers from working with medical providers who don't meet Secretary-established criteria for quality. A House version of the bill, authored by Representative Gingrey (R-GA), was introduced last year.
"A political appointee now has full discretion to determine what constitutes as 'quality' care, despite what is actually best for an individual patient," said Dr. Coburn. "Allowing an unelected bureaucrat to have unilateral power to interfere with the physician-patient relationship is unprecedented."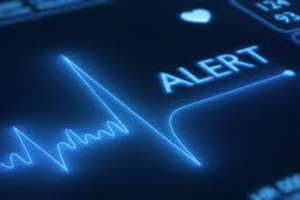 "This section of Obamacare highlights the law's disregard for the sanctity of the doctor-patient relationship," said Gingrey. "It is critical that Congress act to stop President Obama's "one-size-fits-all" health policies that put HHS bureaucrats – unbound by the Hippocratic Oath – in charge of patient diagnoses and treatment procedures."
Currently, the Secretary could decide to make certain policies part of a one-size-fits-all quality evaluation and these decisions may not be subject to review by state insurance commissioners, medical licensing boards, or professional societies. These decisions could essentially force providers out of practice, exacerbating the huge physician shortage our nation is already facing, and the harm will fall on the very patients the provision intended to help. This could result in patients losing their doctors and freedom to choose the treatments they need. The SCOPE Act amends this provision so that the Secretary of HHS does not have the ability to prohibit medical providers from conducting lawful business.