WASHINGTON – Congressman Markwayne Mullin (OK-2) voted this week in support of several pieces of bipartisan legislation to combat human trafficking and help improve victim services.
"By using a victim and youth center approach, we have taken a step forward in battling human trafficking," said Mullin.  "In Oklahoma, law enforcement officers and state officials have already done a tremendous job in prosecuting offenders and helping victims of such terrible crimes. I'm proud to join them in efforts to expand consequences for offenders and help abused youth, who must be recognized as victims instead of criminals."
The bills that passed the House this week are designed to address three aspects of human trafficking: the buyer, the trafficker and the victim.  Additionally, measures were passed to end the link between those leaving the foster care systems and human trafficking.  The Justice for Victims of Trafficking Act provides funding for Child Advocacy Centers, significantly expands the consequences for offenders who consume, improves victim services, and helps states to prosecute offenders.
"These crimes are simply intolerable and have no place in our society," said Mullin. "It's very upsetting that youth all over this country fall victim to such terrible acts, but I hope that our bipartisan efforts in the House serve as a call to action."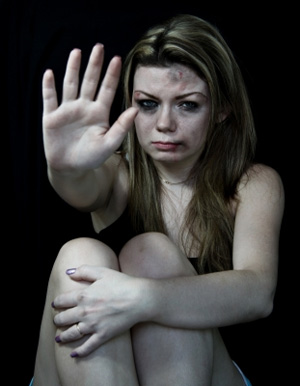 Several Oklahoma state officials who have worked extensively to end human trafficking joined Mullin in celebrating the passage of legislation this week:
"Human trafficking, particularly for the purpose of prostitution and sexual exploitation, is one of the fastest growing crimes in the world.  Sadly, it is also a crime that disproportionately targets children.  We must continue doing everything in our power to give law enforcement and prosecutors the tools to combat trafficking and hand down adequate punishment.  I greatly appreciate the efforts of Congressman Mullin in approaching this difficult issue in order to protect those most vulnerable in our society," said Oklahoma State Senator Dan Newberry
"The Tulsa County Sheriff's Office is committed to helping those who have been victimized by the appalling crime of Human Trafficking. The passing of these proposed bills will help give law enforcement the legal recourse necessary to investigate and target the demand that fuels the trafficking market. This legislation also proposes some of the resources needed for law enforcement, the foster care system and other essential agencies to work together to improve the quality of life for many who have been victimized in this way," said Tulsa County Sheriff Stanley Glanz
"Getting youth out of human trafficking situations, getting them the opportunities they need, and ensuring they are not treated as criminals must remain a priority of lawmakers nationwide," said Oklahoma State Representative Lee Denney