Victor Davis Hason of Standford University writing for the Hoover Institution provides an insightful analysis on the Obama Administration's foreign policy in action. Hanson writes:
Amid all the talk of the isolationism that supposedly characterizes the Obama administration's foreign policy, we forget that since World War II, the global order has largely been determined by U.S. engagement. The historically rare state of prosperity and peace that defined the postwar world were due to past U.S. vigilance and sacrifice.

Germany in the last 150 years has been at the center of three European wars, winning one, losing another, and destroying much of Europe and itself in the third. Yet present-day Germany has the largest economy in Europe and the fourth largest in the world. It is a global leader in high technology and industrial craftsmanship. For seventy years Germany, even after its second historic unification in 1989, has not translated such economic preeminence into military power, much less aggression. In fact, the strategic status quo of postwar Europe—with Britain and France, and their relatively smaller and weaker economies, as the continent's two sole nuclear powers—remains mostly unquestioned.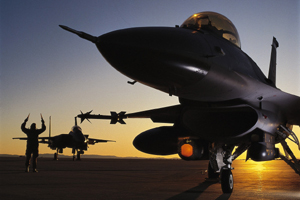 That strange fact is due almost entirely to the U.S.-led NATO's determination to protect the Eastern flank of Europe from potential enemies, to reassure Germany that it need not rearm to enjoy pan-European influence, and to quietly support the European nuclear monopolies of Britain and France. While the U.S. has always talked up the American-inspired United Nations, its first allegiance has always been to assure liberal democratic states in Europe of unshakeable American support. Any weakening of the latter might send Europe back into the tumultuous twentieth century.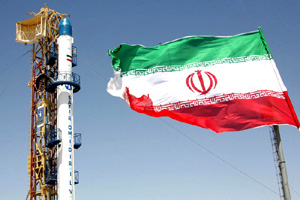 A similar paradox exists in Asia. Pakistan and North Korea are two of the weakest economies and most unstable political systems in the region. Yet both nations are nuclear—despite rather than because of U.S.-led efforts at nonproliferation. In comparison, by any logical measure, far wealthier and more sophisticated states like Japan, South Korea, Taiwan, Australia, and perhaps the Philippines should all be nuclear, given their expertise, dangerous locales, and the looming shadows of three proud, and sometime aggressive nations—China, India, and Russia—in their midst. Yet none have. That fact too is largely because of American security guarantees.
Why, then, has the Obama administration sought to negotiate nuclear arms reduction agreements solely with the Russians? The latter does not have any responsibilities resembling the host of American dependents and clients in Asia and Europe that could become nuclear, but choose not to, only because of U.S. guarantees of their strategic security.