Melissa Abdo, is a candidate for Oklahoma House District 69 which extends from Jenks to Bixby and includes much of South Tulsa. The race will be decided next Tuesday August 26. A small businesswoman, member of the Jenks School Board and passionate education advocate; Abdo exemplifies the American spirit of citizen legislator.
Pro-faith and pro-life "from the moment of conception" Abdo is a strong believer in minimizing bureaucratic regulations to spur economic growth. She received the highest possible rating for a candidate from the National Rifle Association and is endorsed by business, faith and elected leaders throughout Tulsa County.
Asked what has been the biggest surprise in this race Abdo said, "I didn't know going into this campaign how much insider baseball is played. Some people will come up to you to say they are not considering your campaign because someone else supported it that they don't like. My usual thought is, Wow, really? Why wouldn't you talk with me and then make up your own mind based on a direct conversation."
Abdo continued, "My second surprise is how quick people are to label you in a singular way. Some people have told me not to be the 'Chamber' candidate or the 'Education' candidate, but my answer is that I am the Oklahoma House District 69 candidate which is a district with a lot of different parts to the whole.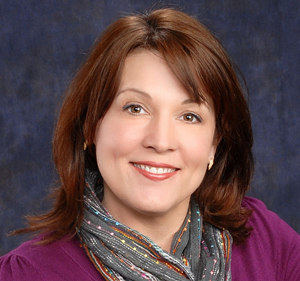 "In District 69 we have business owners, Tea Party Activists, firemen, farmers, policemen, and retired people some liberal, but most conservative. We have every group you can imagine living and active in District 69," Abdo said.
"If you are going to represent a district" Abdo declares, "then you represent that entire district – everyone. You must consider all interests involved on all sides of an issue. That is the job – to represent the district. That means all races, all faiths, and all citizens. Yes, of course I have personal views based on my background, education and experience, but I will give every voice the opportunity to be heard."
Abdo said, "District 69 is predominantly Conservative and most want government to stay out of their way. The area is growing with new businesses and strong neighborhoods. We have what I define as local control over government because people are active and working together. They are finding solutions as issues arise and what they want most is for State government not to hinder their progress.
"District 69 has a very community feel to it. Especially people living in the Jenks and Bixby school districts are very involved – even those with children long graduated. These communities want to support their schools. The businesses want to support the kids. Older retired people attend the football games for the fun and feeling of community. If the State can keep from coming in with the heavy hand of government, District 69 will continue to build the strongest education system in Oklahoma. From the time of Mosses, the most effective and efficient policies are from the ground up not those imposed from the top down.
Abdo said, "I am really a grassroots kind of candidate. I began involvement as a concerned mom in my school district. I started going to meetings and learning about education funding, the cuts to that funding and how cuts affect the classroom.
"I started attending the Parent Legislative Action Committee (PLAC) and joke that I raised my hand at the wrong time and became a coordinator. The purpose of the group, which began in Jenks long before I was involved, is to help parents get involved in understanding how policy decisions at the state level impact their kids in the classroom. More and more education decisions are being made in Oklahoma City and parents need to pay attention to those decisions.
"We started Parents and Policy Makers Luncheons to invite legislators to come here to answer questions and explain current policy debates from multiple perspectives. PLAC is open to everyone interested in education and the monthly meetings address specific subjects like testing for example.
"As the group grew, I was invited to other school districts throughout the state to give presentations to their parents, administrators and teachers on what we were doing and how they could start a similar group to do the same," Abdo said.
"The idea that parents, grandparents, businesspeople and educators would come together to find policies to support which, in turn, help the local school district in state policy debates is critical to the improvement of education in Oklahoma. My opponent and some supporting him have tried to label PLAC as a liberal group, but that is simply not true. It is a nonpartisan group focused on the needs of the classroom."
Abdo said, "I want to look for solutions that represent inclusive participation from the entire community – union and nonunion, business, government, parents and children. What is best for the children is the standard by which policy must be judged. In Jenks and Bixby, many of our teachers are Conservative Republicans and their perspectives are just as critical in resolving classroom challenges as any union delegation."
"As the 'reddest of the red states' we can and should do limited government well and make it work. It is important for Oklahoma to get it right and to lead the nation in solutions that work from the classroom up for each and every child. We must focus on effective implementation – how we take a policy idea and make it work. The point is improved results, better educated and more intellectually energized kids," Abdo said.
"What I wish we could avoid is blanket solutions to solving challenges. The visual is a huge Band-Aid put over the entire state regardless of the depth of the scratch which varies greatly from district to district. Urban schools have different challenges from rural schools and the same approaches don't always work in different settings. We tend to paint with such a broad brush and the state changes it seems every year which again disrupts teacher plans, adds confusion in the classroom and diverts time and money from a teacher's focus on the individual student.
"I will fight in the Oklahoma Legislature for more targeted state policy to allow solutions based on each unique school district. The challenges are nuanced. Every ten years we have a new generation of students so we must always be open to new solutions and innovations, but the best new ideas most often come from the classroom not the statehouse," Abdo said.
Abdo believes there is a Constitutional obligation of fiscal responsibility in government and pledges to fight the curse of "unfunded mandates that lead to ineffective outcomes and regulatory burdens harmful to everyone's pocketbook."
Abdo is active in her church. She is married and, with her husband John, have two pre-teen daughters.
As her web site declares, "Reducing the government control and influence in our lives requires constant vigilance. I support solutions which allow for local control and respect our individual freedoms."
The District 69 race will be decided by voters Tuesday August 26. She may be reached online at www.abdo-ok.com.