Red Dirt Report has posted a well researched story on U.S. congressional candidate Patrice Douglas accepting more than $117,000 in campaign contributions from employees and executives connected to utility and oil companies that she regulates as a state corporation commissioner. Red Dirt Reporter Tim Farley examined federal election records in this significant election revelation.
Douglas, appointed to the Oklahoma Corporation Commission in 2011 by Gov. Mary Fallin, will face retired Army Lt. Col. Steve Russell in the Aug. 26 Fifth District Republican runoff. Russell was the top vote-getter in the June primary election that featured six GOP candidates.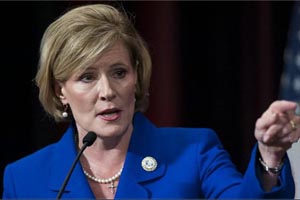 Farley writes: The FEC records show Douglas accepted campaign contributions from top executives at OG&E, Devon Energy, Chesapeake Energy, Enable Midstream, Sandridge Energy, Continental Resources, PSO, American Energy Partners and several others that are regulated by Douglas and two other corporation commissioners.
The contributions, which range from $250 to $2,600, were part of a report that lists all financial donations from January 1 to June 30.
When Red Dirt Report asked about the contributions Friday at a Del City political forum, Douglas said, "I'm really not interested in talking to you," and then left the Del City Community Center with a campaign staff member. Prior to that, Douglas' campaign was contacted three times for this story, but did not make the candidate available for an interview.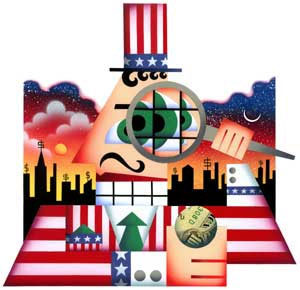 A state-by-state review of ethics laws shows 38 states and the District of Columbia require state officeholders to resign their position before seeking a congressional seat.
In addition, 10 states prohibit campaign contributions from entities that have matters before state panels such as the Oklahoma Corporation Commission. Those states are Alabama, Alaska, Arizona, California, New Mexico, North Dakota, Pennsylvania, South Dakota, West Virginia and Wyoming.
Although the campaign contributions are legal, questions have been raised about the ethics of accepting money from people and companies that are regulated by the Oklahoma Corporation Commission.
Click here for more from Red Dirt Report.
Previous stories on Tulsa Today covering Patrice Douglas' activity as Commissioner include:
Disendorsement of Patrice Douglas on character (Published August 18)
Douglas doubles down (Published August 4)
Commissioner running on our time less work (Published July 30)