Ukraine's President Petro Poroshenko has accused Russia of a "flagrant violation of international law" after Russian humanitarian aid lorries entered Ukraine without permission according to the BBC.
More than 100 Russian lorries had entered on Friday without any customs clearance or Red Cross escort, he said.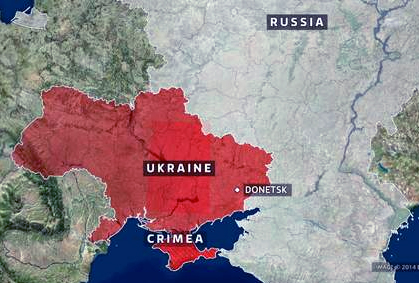 The aid is destined for civilians in the east Ukraine war zone, especially the rebel-held city of Luhansk.
Russia accused Ukraine of unreasonable obstruction and sent the convoy in.
Ukraine's security chief Valentyn Nalyvaychenko said it was a "direct invasion" but no force would be used against the convoy.
Reports suggest the lorries are being escorted by rebel fighters.
The International Committee of the Red Cross (ICRC) said it was not part of the convoy "in any way".
Russia's foreign ministry has warned Ukraine not to take any action against the convoy, without specifying the consequences.
In a statement (in Russian), President Poroshenko said "a column of more than 100 vehicles entered Ukrainian territory without a customs inspection, without border control or International Red Cross escort, which is a flagrant violation of international law".