Mariah Harnish writing for Red Dirt Report is covering the Jenks Public Schools verdict on a controversial piece of curriculum, deeming it will no longer be a part of the school's educational arsenal.
The video in question, "Oklahoma City Bombing Conspiracy," is a product of The History Channel and until the current school year has been an optional part of the Oklahoma History curriculum at Jenks.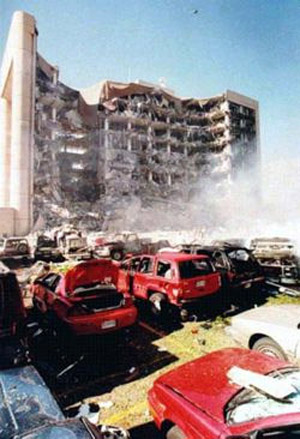 A Muslim student present in the class brought the film to her mother's attention, whereupon the parent sought to dispute the educational validity of the film with Jenks' administration.
The film, which raises the possibility of Islamist involvement in the bombing of the Alfred P. Murrah Federal Building in the April 19, 1995, was intended to be accompanied by class discussion, according to Jenks' policy.
The Muslim student had claimed no discussion was forthcoming on the topic as required.
In early August the petitioner to remove the film received a letter from Debbie Burchfield, Ed. D, Assistant Superintendant, Student Services, stating that the new principal at Jenks' Freshman Academy, Judi Thorn, has been instructed to remove the video in question from the Freshman Academy Media Center.
"I'm very happy that the school decided to pull the video," said the petitioner to remove the film who wishes to remain anonymous, "I think it will be a great starting point."
Although the video has been pulled the students as well as their families feel that there remain issues in need of further work.
"They're not addressing religious bullying," said the petitioner, this being a primary area of concern directly affecting several students and their families.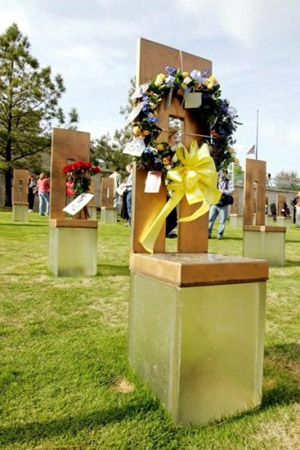 Bonnie Rogers, Chief Information Officer for Jenks Public Schools spoke concerning the Religious Policies currently enforceable on campus, claiming they are current and protect the rights of all students.
"All of our policies go under review," said Rogers, in response to questions addressing a spike in anti-Islamic sentiments in much of America since the tragedy of 9/11 and the school's attempt to remain attuned and appropriate to the current climate.
"The religion policy was updated in June 2013," said Rogers.