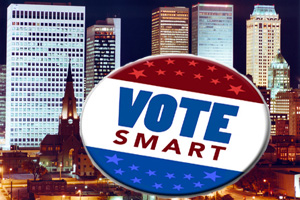 Contrary to some published claims, there are interesting races to be decided by your vote this day in Oklahoma.
Republican Gov. Mary Fallin is expected to win a second term, but her challenger, state Rep. Joe Dorman, Democrat, has proved stronger-than-expected and may prove competitive tonight.
Tulsa Today interviewed both candidates and the video remains online for your considerations.  Click here for Gov. Mary Fallin.  Click here for Rep. Joe Dorman.

The GOP maintains a 3-1 majority in the Oklahoma Senate and more than a 2-1 majority in the Oklahoma House which is unlikely to change no matter who is in the Governor's Mansion.
An interesting race to watch on election night will be for state schools superintendent. There is no incumbent in because Barresi lost the GOP primary to Joy Hofmeister, an education business owner, who will face Democratic challenger John Cox, superintendent of the Peggs district in Cherokee County.  Tulsa Today reviewed this race in an analysis you may read by clicking here.
In an exclusive wide-ranging video interview with Tulsa Today, the Democrat Oklahoma Labor Commissioner Nominee, Mike Workman, admitted he holds no valid drivers license, but drove himself to and from the recording studio. The entire video and a much shorter divers license are available with the story you may review by clicking here. The drivers license clip follows.
What is funny about Workman's answers – beyond the so very pregnant pauses –  is that he doesn't seem to get the fact that he breaks the law every time he gets behind the wheel of an automobile. In the very unlikely chance that he would win against the most popular labor commissioner in state history, Workman's job would be, in part, leading an office that issues professional licenses. And he can't get his own personal license to drive – for over ten years – because of an unresolved issue in Texas?  Law does apply to him.
Workman also talked about a 2011 domestic assault and battery charge, but Tulsa Today did not highlight that segment of the video interview in our story.  Red Dirt Report, a proudly progressive OKC based news organization did.  Click here to read the story at Red Dirt Report.
However, in the video you may watch, Workman begins his answer on the domestic charge by saying, "Five years ago, our stepdaughter died in our home. The joke was that we inherited her daughter and the dog and we had less trouble with the dog." That segment begins at the 23:12 mark. It is the most unfunny self-declared "joke" this writer has ever heard in decades of political coverage. The full interview follows.
There was also a dispute with an Occupy Tulsa activist that Workman, as a MoveOn.org state/regional organizer, details at the 26:14 mark, but by this time we were feeling sorry for the guy and wondering… if this was the best candidate Democrats could nominate for an important statewide office – that entire party is in trouble.
In summary
As an interviewer, this publisher must admit that I have a face better suited for talk radio which I once hosted, but that is another story.  Tulsa Today can see from your viewership, that you like the shorter clips and that the entire video effort should be more fully our focus in upcoming election cycles. Thank you. Those and other changes we will announce soon.
Our nation stands at a great divide – a critical turning point – facing a cultural and moral choice of what kind of people we will be.  What kind of nation shall we leave to future generations? Not everyone is engaged. Some are happy with a cool crib, nice wheels, topflight gaming system and some kind of functionary job to fund it all.
What do you think?
For the Left – you have six years of President Barack Obama's administration well representing progress beyond the Rule of Law in a Constitutional Republic with the attendant job losses, inflation, international humiliations and economic malaise.  History has not seen anything worse in America since President Jimmy Carter, who becomes minor in comparison.
On the Right; Crony Capitalism has silenced the contrast of bold principles for pale if not puking pastels of ever-compromising cowardliness.
Media has not helped with ideological isolation that breeds arrogance to the point of dangerous delusion. Newspapers have failed, broadcast is failing and cable is a joke at an ever increasing rate. The masses are not engaged. We are tribalized in self-interest.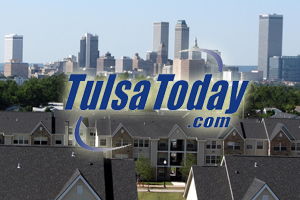 Tulsa Today, Facebook, Twitter or the next best instant communication obsession may or may not be the place for this critical political and cultural debate. Your comments are welcome below on our; coverage, successes, failures and challenges as you see them and believe them important.
For our part, today we personally and individually cast our votes. We hope you will do the same.
May God bless America as we forge our future together.