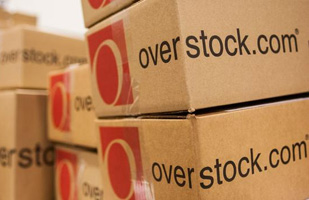 Overstock.com and PBS KIDS have announced a new cause partnership with the launch of Overstock's new Kid Zone. The shop within Overstock's online shopping site includes thousands of children's products selected for educational value and Overstock will give a portion of proceeds from every Kid Zone sale to support the mission of PBS KIDS, to open a world of educational possibilities for every child.

Kid Zone is one of a variety of specialty product sections on Overstock. Products sold in the Kid Zone are designed to inspire creativity, fun and imagination in children. The Kid Zone also provides links to PBS KIDS resources and family activities.
PBS KIDS' goal, as an educational media brand for kids, is to reach children everywhere with content that is rooted in academic frameworks, preparing young children for success in school and in life.
To support the mission, 100 percent of the net proceeds PBS KIDS receives from sales in the Overstock Kid Zone shop will go toward improving the lives of children through curriculum-based entertainment with positive role models and content designed to nurture children's total well-being.
"Overstock believes in a bright future for all children, and to support our commitment to their education, health and happiness, we're honored to be a partner with PBS KIDS which is number one in children's products," said Stormy Simon, Overstock president. "We are excited to provide parents with an easy, rewarding shopping experience when buying fun, educational toys for their children this holiday season."
"PBS KIDS is committed to using the power of media to light a spark for learning and to help all kids reach their potential," said Lesli Rotenberg, general manager, Children's Programming, PBS. "The proceeds received by PBS KIDS through our partnership with Overstock will help support our mission and the development of innovative PBS KIDS educational programming and digital content."
PBS KIDS, the number one educational media brand for kids, offers all children the opportunity to explore new ideas and new worlds through television, online, mobile and community-based programs. Kidscreen- and Webby-award winning pbskids.org provides engaging interactive content, including the PBS KIDS video player, now offering free streaming video accessible on computer- and mobile-device-based browsers.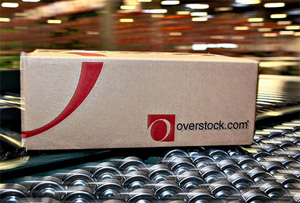 Overstock.com, Inc. (Nasdaq:OSTK) is a discount online shopping retailer based in Salt Lake City, Utah that sells a broad range of products including furniture, rugs, bedding, electronics, clothing, and jewelry. Worldstock.com, a fair trade department dedicated to selling artisan-crafted products from around the world offers additional unique items. Main Street Revolution supports small businesses across the United States by providing them a national customer base.
Forbes ranked Overstock in its list of the Top 100 Most Trustworthy Companies in 2014. The NRF Foundation/American Express 2011 Customer Choice Awards ranked Overstock #4 in customer service among all U.S. retailers.