MOLINE, IL—The luck the Tulsa Oilers had Tuesday night at home against the Wichita Thunder did not carry over to their next game as the fell in their first meeting with the Quad City Mallards 4-3 on Wednesday night.
Adam Pleskach got the Oilers on the board first at 8:41 of the second period after the two teams battled to a scoreless tie in the first period.  He slammed a backhand shot home behind Quad City goaltender Parker Milner to give the visitors a 1-0 lead that would carry over into the third period.
The Mallards knotted the score at 1-1 when Mario Lamoureux punched the puck in past Tulsa goalie Kevin Carr with just three minutes elapsed in the final period.  The tie didn't last long as Jon Booras sent a laser beam of a shot over Milner to give Tulsa a 2-1 advantage just 27 seconds later.  Twenty seconds after Booras scored, Tommy Mele zipped a loose puck over Milner to give the Oilers a comfortable 3-1 lead.
They held that lead until the final minutes of regulation time, when the Mallards managed to know the score with two goals within a minute of each other.  Evan Haney scored first at 17:37 and former Tulsa Oiler Justin Fox (played 23 games in Tulsa in 2012-13) got the equalizer at 18:35.  Haney was part of a 6-on-5 extra attacker situation and found himself wide open at the side of Carr's net and slammed it in, while Fox jumped on a loose puck in front of Carr and shoved it home.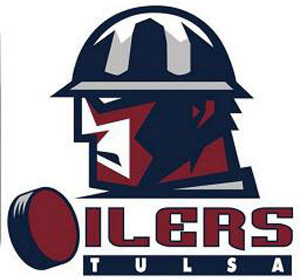 For the second time in as many night the Oilers were headed into the overtime round after blowing a lead of two goals or more.  Tulsa survived a penalty kill in overtime after Dave Pszenyczny what called for tripping in the extra session, and in the shootout round only Pleskach scored for the Oilers while Fox and Lamoureux scored for the Mallards.
Kevin Carr stopped 37-of-40 Quad City shots while Milner saved 22-of25 Tulsa shots.
The Oilers suffered their second overtime/shootout loss of the season and they are currently 1-1 in shootouts thus far.  Tulsa falls to 6-4-2, but gains a point in the OTL to improve to 15 points and they enter a tie with Quad City for the top spot in the ECHL Central.
Next up for Tulsa is a trip to Independence for their first raod meeting with the Missouri Mavericks.  They will return home to take on the Wichita Thunder on Sunday afternoon in the BOK Center.