Conservative historian with deep Tulsa roots, David Barton has reason to celebrate in this new year.  Barton won a $1 million judgement in a defamation lawsuit he brought against two Democratic Texas State Board of Education candidates who he accused of unfairly maligning him.  He has successfully defended his reputation, received an official apology and, just to make the point, Barton gave away the judgement funds to charity.
Barton filed a lawsuit after Rebecca Bell-Metereau and Judy Jennings, claimed in a 2010 campaign video that Barton was tied to white supremacist groups.
In that clip, the two reportedly said that Barton was "known for speaking at white supremacist rallies," according to a 2012 New York Times report.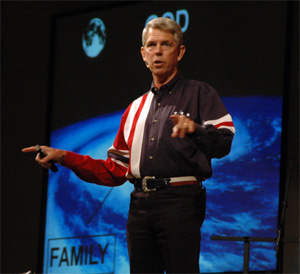 The two rallies mentioned in the video reportedly unfolded in 1991 and were with organizations linked to the Christian Identity movement, a racist group which believes "that whites of European descent can be traced back to the 'Lost Tribes of Israel,'" among other racist and anti-Semitic beliefs, according to the Southern Poverty Law Center.
Barton did not deny that he spoke to the groups, but said he was not aware of their beliefs at the time and that he never again attended any events linked to the movement, the Times reported.
After a three-year battle, Bell-Metereau and Jennings settled before the case went to trial in July. In addition to the $1 million payout, Barton also received an apology, WND first reported here.
"We understand that this statement suggested that David Barton is a white supremacist, and that the two organizations he is affiliated with, WallBuilder Presentations, Inc. and WallBuilders L.L.C., were associated with or supportive of white supremacists," the two said. "After learning more about Mr. Barton, we realize this statement was false. We separately and jointly apologize to Mr. Barton for damage to him individually and to his two organizations as a result of that statement."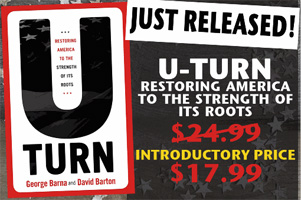 None of this slowed Barton or the WallBuilder organization in any apparent way.  During 2014, they released new products including: U-Turn: Restoring America to the Strength of Its Roots, by David Barton & George Barna, Exceptional DVD, and A Nation Adrift, Tim Barton's first DVD with WallBuilders.
WallBuilders also reports success with their annual ProFamily Legislators' Conference which in 2014 featured Gov. Bobby Jindal, Senator Ted Cruz and FOX News Reporter Todd Starnes.
WallBuilders also hosted two Congressional Pastors' Briefings in 2014 and speakers from the organization were busy traveling to several states to promote the importance of voting. The National Black Robe Regiment team was also hard at work speaking specifically to pastors across the nation on how to promote voting in their congregations and the website ChristianVoterGuide.com was continually updated with resources for researching the candidates and proposals in all 50 states.
Tulsa Today has covered local events featuring David Barton, a graduate of Oral Roberts University, and we will continue to do so. We like him. Barton is good on the facts and brings abundant attitude to any debate which so ticks off mishistorians (what we call mistaken propagandists, leftist revisionists, etc.) that we buy his books on a regular basis.