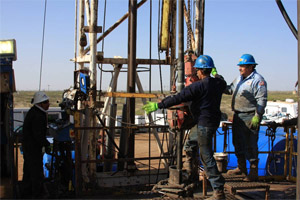 Lucas Iberico Lozada, writing for Reuters suggests that; "As a war of nerves between U.S. shale producers and Gulf powerhouses intensifies, OPEC's biggest members are counting down the months until their upstart rivals lose the one thing shielding them from crashing oil prices — hedges.
"They may need much more patience than they reckon, however, because those hedges are a moving target. Rather than wait for their price insurance to run out, many companies are racing to revamp their policies, cashing in well-placed hedges to increase the number of future barrels hedged, according to industry consultants, bankers and analysts familiar with the deals."

Lozada asserts further: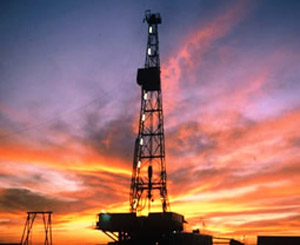 OPEC officials hope that once U.S. oil companies get fully exposed to the impact of an over 50 percent slide in crude prices since last June, they will have to drill fewer new wells, causing U.S. production growth to stall and putting a floor under oil prices now testing $50 a barrel.
"There are companies which are hedged until the beginning of the year or until the end of the year, so we need to wait at least until the first quarter to see what is going to happen," United Arab Emirates Energy Minister Suhail Bin Mohammed al-Mazroui told Reuters and one other news agency last month.
Yet that hope is based largely on quarterly company reports from several months ago, when drillers last made their hedging portfolios public. In the meantime, with the price rout showing no sign of reversing, at least some firms have put on new hedges that will help prevent their revenues from falling further — and allow them to drill far longer this year than earlier expected.
"OPEC should not expect to see any impact on U.S. shale growth in the first half of the year and the impact in the second half is being attenuated significantly by producer hedging," says Ed Morse, global head of commodities research at Citigroup, one of the biggest U.S. banks involved hedging.