WASHINGTON – Congressman Markwayne Mullin (OK-02) today voted for H.R. 240, the Department of Homeland Security Appropriations Act, which aims to reverse the president's executive power grab on immigration.
The second-term lawmaker has been an outspoken opponent of the president's immigration efforts, calling the plan an abuse of power.
"When the president announced that the White House would act unilaterally on immigration, he took a step that was constitutionally questionable and entirely unacceptable," said Mullin. "Oklahomans are fed up with these abuses of power and want to see our nation's laws enforced."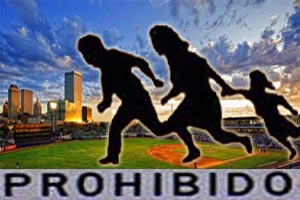 Among other things, the bill would ensure that individuals who are illegally in the United States cannot receive any federal benefits. Illegal immigrants would also be restricted from receiving priority treatment over legal immigrants, a move Mullin says makes sense for individuals who are trying to become citizens through the naturalization process.
Since he was elected, Mullin has said that any immigration reforms should begin with strengthening border security and enforcing current laws.
"Real immigration reform begins with securing our borders," Mullin continued. "An unsecure border is an invitation for drugs, weapons, and terrorists to move freely into the United States."
The Obama administration's November announcement of the president's executive orders on immigration reignited the national debate on how the country should address many issues, including how to handle undocumented children. Mullin was firm in noting that this issue is also about America's system of checks and balances with the president's continued attempts to go around Congress.
"Let me be clear:  I am a firm believer that immigration must be dealt with in a careful and sensitive way," Mullin added. "As Americans, we celebrate that we are a nation of immigrants made stronger by the contributions of each individual. But we are also a nation of laws. Our laws must be followed. Our laws must be enforced."
The measure passed the U.S. House of Representatives by a vote of 236 – 191. The U.S. Senate must take up this bill or pass its own version to fund the Homeland Security Department before the current funding expires on February 28, 2015.
In a debate freighted with political, symbolic and constitutional significance, House Speaker John A. Boehner read the 22 times Mr. Obama had denied he had the kinds of executive powers he ended up claiming last year when he announced his new amnesty, which applies to millions of illegal immigrants, granting them tentative legal status and work permits so they can compete legally for jobs.
"We do not take this action lightly, but there is simply no alternative," Mr. Boehner said from the well of the House. "This is not a dispute between parties, or even branches of government. The president's overreach is an affront to the rule of law and the Constitution itself." Click here to read more from the Washington Times.