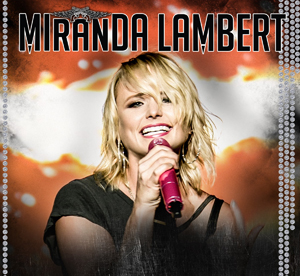 Fresh off her highly successful, summer Platinum Tour, CMA Entertainer of the Year nominee Miranda Lambert announces her upcoming Certified Platinum Tour will play Tulsa Saturday February 28. Tickets go on sale January 30.
Miranda has thrilled audiences across the country, and the critics raved about her performances. The Boston Globe said, "Lambert busted out of the gate like a woman possessed and didn't take her foot off the pedal for 85 minutes, much to the delight of a packed amphitheater happy to hold on for the ride."
The Philadelphia Inquirer proclaimed "Miranda Lambert works the same thematic turf about growing up and growing older in rural America as her (almost entirely male) competitors atop the country charts. She just does it way better than they do."
Special guests in Tulsa include Justin Moore, RaeLynn and JukeBox Mafia.
Tickets are available online at www.bokcenter.com, Arby's Box Office at BOK Center, all ticket outlets, or by calling 1-866-7-BOKCTR beginning Friday, January 30 at 10AM.
The Certified Platinum Tour will include ACM New Artist of the Year winner Justin Moore who has five #1 singles to his credit including "Point At You," "Lettin' The Night Roll," Small Town USA," "If Heaven Weren't So Far Away," and "Til My Last Day," with other Top 10's from his Gold certified albums.
There are nearly 30 cities on Miranda Lambert's Certified Platinum Tour including Tulsa Feburary 28. The Tour will later, March 6, play Oklahoma City's Chesapeake Energy Arena. LiveNation is organizing the tour and provides the following video as a heart-to-heart on all things "Platinum". From a pre-show drink and prayer with her band to giving fans an intimate live experience!