Analysis: Opponents of Oklahoma's 2013 workers' compensation reforms announced that a recent Pottawatomie County district court decision will result in denial of most workers' compensation benefit claims and lead to endless lawsuits with uninsured judgments. It is true that the Duck vs. Morgan Tire case holds that only "unforeseen" accidents will result in benefit payments under the Oklahoma Administrative Workers' Compensation Act.
With most employee injuries being at least somewhat foreseeable, legitimate concerns have been raised that compensation payments may be denied and injured workers would have to sue employers to recover damages. If workers' compensation insurance policies do not respond (because there was no compensable injury) and general liability insurance policies do not respond, because they don't apply to employee injury claims, then the employer could be faced with a huge uninsured liability.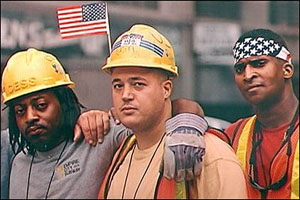 However, a step back reveals the following:
Workers' Compensation Benefits Are Still Being Paid. In spite of this new court ruling, workers' compensation insurance companies and self-insured employers are not declining to pay benefits to injured workers simply because the accident or injury is foreseeable.
Glitches in Major Legislation are Common and Get Fixed. The new law defines a "compensability injury" (in part) to mean bodily damage or harm caused by an accident that was "unintended, unanticipated, unforeseen, unplanned and unexpected". In an effort to clarify that a compensable injury cannot be planned or certain to occur, at least one too many words was used: "unforeseen." Attorneys in the Duck case smartly noted that "foreseeability" is a fault-based concept. For example, when a customer sues a merchant for a slip-and-fall injury in the store, the customer may establish liability against the merchant by showing that a person using ordinary care would have foreseen the accident and taken steps to avoid it. That is a fault-based determination of liability. But workers' compensation is a no-fault system. It was designed to pay benefits without regard to which party was at fault. This court decision looks at foreseeability from a broader perspective and can be easily fixed during the upcoming Oklahoma Legislative Session. "Unforeseen" can be removed and other changes may be made to ensure the statute is read and applied as intended. Any major change in the lawcan yield unintended consequences. But most, like this foreseeability issue, are resolved quickly.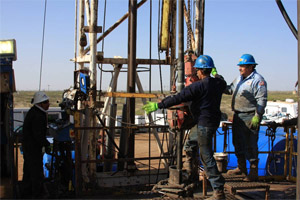 Employers Have Good, Competitive Choices. Oklahoma employers have the option to purchase workers' compensation insurance or compensate injured workers' under the Oklahoma Employee Injury Benefit Act. This "Oklahoma Option" allows employers to establish their own injury benefit plans that pay the same forms of benefits as workers' compensation.
Claim management processes can be implemented to improve medical outcomes for injured workers and cost savings for employers. Competition between workers' compensation and the Option is driving down costs and forcing insurance companies to deliver better results.
Oklahoma has had one of the worst performing workers' compensation programs in the United States, and these new laws are turning the tide for good.