BRAMPTON, ONT.— The Tulsa Oilers made their only trip north of the Canadian border on Monday and Tuesday and got the job done as they took two games from the Brampton Beast.
A 4-0 shutout of the Beast on Monday and a 6-2 victory on Tuesday elevated the boys in blue to 24-23-4 and to within a point of the third place Wichita Thunder at 52 points.

Carr perfect on Monday.
The Oilers came into Monday's game with a chip on their shoulders after the referee assisted loss to Quad City on Saturday night.  They would not be denied this day.  Kevin Carr, Kyle Bochek and Jon Booras all posted goals and new Oiler Brady Ramsay duked it out with the Beast's Tyler Fawcett to give the Oilers one of the most satisfying wins since they blanked the Rapid City Rush 6-0 on January 6th in South Dakota.
Kyle Bochek scored the game's first goal and it was a special one for the 26-year old from Port Severn, Ontario playing in front of friends and family in Brampton's Powerade Center.  Bochek scooped up a loose puck in the neutral zone and whipped a wrist shot from the top of the face off circle that beat Grant Rollheiser to the glove side.  Moments later, Brampton's Justin Donati broke free and moved in all alone on Tulsa goaltender Kevin Carr.  A Unionville, Ontario product, Carr denied Donati's breakaway attempt with his right pad and went on to make 12 more saves over the remainder of the opening frame.
Jon Booras scored on a slap shot at 13:49 of the second period after completing an odd-man rush begun by linemate Matt Larke who after breaking up a shot attempt on the back-check, gathered the puck on the right wing and started a two-on-one rush with Booras into the Beast zone.  TJ Caig and Tommy Mele combined to produce a centering pass that Jeff Jubinville knifed in for his 19th marker of his rookie season.
Booras then finished off his two goal performance by taking a pass from Caig and then deftly shoving it underneath the crossbar behind Rollheiser to conclude the scoring for the Oilers and sealing up a 4-0 victory in front of 2,739 in the Powerade Center.  Carr made 28 saves on all 28 shots he faced in the game and Booras and his line mates, Caig and Mele, finished the game with a pair of points and 13 of the 16 Tulsa skaters finished +1 or better.  Caig, a +3 on the night, extended his point streak to six games.  The Oilers penalty kill had allowed a power play goal in seven straight games but on Monday afternoon, the Tulsa unit successfully eliminated all six Beast power plays.
Oilers complete the sweep on Tuesday.
A four-goal explosion in the second period helped elevate the Tulsa Oilers over the Brampton Beast to complete a sweep of the ECHL's only Canadian hockey club with a final score of 6-2.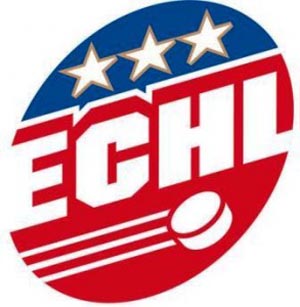 In all, Oilers forward Adam Pleskach scored a pair of goals, Kyle Bochek scored his second goal in as many nights, and Jon Booras, Tommy Mele, and Matt Larke also contributed single goals as the Oilers remained perfect against the Beast at 6-0-0 combined at the BOK Center and in the Powerade Center in Brampton in 2014-15.
Justin Donati ended Oilers goalie Kevin Carr's 116 minute shutout span with a goal 3:03 into the second period, and Bobby Hughes netted a third period goal, but otherwise Carr ended his fourth consecutive start with a 24 save performance in his 20th win this season and has allowed only six goals in his last four appearances.
The Oilers will continue their eight game road swing this Saturday night in Wichita, where they will play the Thunder for the first time since December 17th when they lost 2-1.