TULSA – Alliance Resource Partners, L.P. (NASDAQ: ARLP) today announced that it has reached agreement to acquire from White Oak Finance, Inc. and other parties all of the equity interests in White Oak Resources LLC ("White Oak") not currently owned by ARLP.
Upon closing of the transaction, Alliance WOR Processing, LLC, a wholly-owned subsidiary of ARLP, will assume operating control of the White Oak Mine No. 1. Following the transaction, ARLP will own 100 percent of the equity interests in White Oak, coal reserves at the White Oak Mine No. 1 that are leased to White Oak and the preparation plant and loading facilities at Mine No. 1.
Under the terms of the agreement, ARLP will pay $50 million cash at closing. Additional contingent consideration may be due in the future, which ARLP believes has a nominal present value based upon current market conditions. ARLP estimates cost synergies at White Oak of $12 million to $18 million annually beginning next year as result of this transaction. After closing, ARLP will account for its White Oak investments on a consolidated basis instead of as an equity investment. The impact of this transaction on ARLP's financial statements as well as updated guidance for this year will be provided in ARLP's 2015 second quarter earnings release.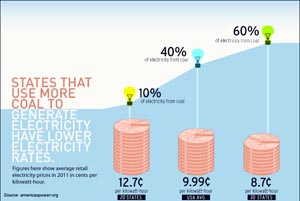 "Strategically, owning 100 percent of White Oak and assuming operating control of the White Oak Mine No. 1 enhances our already strong presence in the Illinois Basin," said Joseph W. Craft III, President and Chief Executive Officer.
"The White Oak mine is a world-class, low-cost longwall operation with an extensive reserve base. It will be an attractive addition to our asset portfolio and provide ARLP increased flexibility to service our existing customer base and the opportunity to expand into additional markets. In the near term, White Oak gives us greater optionality to optimize our production to current market conditions. Longer term, the ability to add a second longwall at White Oak gives us an additional platform to increase our coal volumes should market conditions allow. We look forward to welcoming White Oak's employees to the Alliance team."
ARLP intends to fund the payment due at closing with cash on hand and availability under its current credit facilities. The transaction is subject to certain approvals and other customary conditions. ARLP currently anticipates consummation of the proposed transaction within 30 days.
The White Oak Mine No. 1, located in Hamilton County, Illinois, is an underground longwall mining operation producing high-sulfur coal from the Herrin No. 6 seam. Mine No. 1 began longwall operations in October 2014 and is currently producing at an annual rate of approximately 6.0 million tons of coal.
ARLP is a diversified producer and marketer of coal to major United States utilities and industrial users. ARLP, the nation's first publicly traded master limited partnership involved in the production and marketing of coal, is currently the third largest coal producer in the eastern United States with mining operations in the Illinois Basin and Appalachian coal producing regions.
In addition to its investments in White Oak, ARLP currently operates ten mining complexes in Illinois, Indiana, Kentucky, Maryland and West Virginia. ARLP also operates a coal loading terminal on the Ohio River at Mount Vernon, Indiana.
News, unit prices and additional information about ARLP, including filings with the Securities and Exchange Commission, are available at http://www.arlp.com.