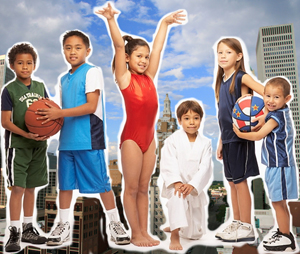 MedExpress is opening its second neighborhood medical center in Oklahoma and first in Tulsa on Wednesday, July 8 at 2140 South Yale Ave. The new center will offer a wide array of urgent care, employer health and basic wellness services to help keep Tulsans healthy.
As a welcoming gift to the community, the center is offering free sports and camp physicals to patients ages five and up, July 8 – July 22.
"We're excited to bring our patient-centered health care to Tulsa," said Arlene Neal, MedExpress Regional Vice President of Operations for Oklahoma. "At MedExpress, the patient is always our primary focus. We treat your family like we would treat our own – with the highest quality care and consideration."

The Tulsa center accepts most major insurance and will be open every day from 8 a.m. to 8 p.m. to offer patients a convenient option for their health care needs.
MedExpress offers treatment for everyday illness and injury, including more advanced offerings such as X-rays, IVs, labs, minor surgery and treatment for broken bones and sprains. MedExpress also offers basic wellness services such as sports physicals, routine physicals, immunizations and tobacco cessation counseling. Local employers can utilize MedExpress for employer health services including workers' compensation, injury care and pre-employment health screenings.
"The MedExpress team works hand-in-glove with primary care physicians, specialists and area hospitals to meet the needs of our community," said Neal. "We collaborate and coordinate care with other health care providers to ensure the best possible outcomes for our patients."
MedExpress will hold a ribbon-cutting ceremony and open house for the new Tulsa center on Tuesday, July 7 from noon to 2 p.m. The event will include tours, interviews and photo opportunities with MedExpress medical staff. Community members will be in attendance. The event is open to the public.
MedExpress is a national leader in delivering high-quality, convenient and affordable walk-in care. It provides a broad scope of services including urgent care, employer health and basic wellness and prevention. MedExpress' full-service neighborhood medical centers accept most insurance and are open 12 hours per day, seven days a week and always have a fully staffed medical team. MedExpress has administrative offices in Morgantown, W.Va., and Canonsburg, Pa. For more information, visit www.medexpress.com.