Sen. Kevin Matthews said today that members of the Oklahoma Legislative Black Caucus will focus on improving education and increasing training for members of law enforcement and private security personnel in the months ahead. Matthews, who was elected caucus chair in May, said these were two examples of public policy he and his fellow members would be pursuing during the interim and in the 2016 session.
"The truth is when we fail to address shortcomings in training for law enforcement and private security, or fail to address issues that have become roadblocks to education success for students, these are negatives that reflect on our entire state," said Matthews, D-Tulsa. "We can do better, and when we do, all Oklahomans will benefit."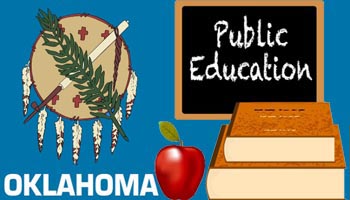 Looking at education policy, Matthews said there were concerns about a number of issues impacting urban schools, from high turnover of teachers and administrators, to discipline policies that keep too many students out of the classroom when other methods may work better. Matthews discussed these and other concerns with State Superintendent Joy Hofmeister.
"We came up with the idea of having an advisory committee, with each member of the caucus recommending two people from their district to give input and advice on how we can better address specific issues impacting urban schools," Matthews said. "I want to applaud Superintendent Hofmeister—she's been very receptive and we're looking forward to working with her to find better ways to help our students, our schools and our professional educators."
During the 2015 session, legislation requiring more training for reserve law enforcement officers cleared the Senate, but the final version was not approved by the House before the session ended. Matthews said there would be a renewed effort to get Senate Bill 526 through the House and to the governor's desk in 2016. He said lawmakers also need to increase training for private security guards.
"Reserve officers perform an invaluable service in communities throughout our state, but they must have sufficient training, for their protection and for our citizens," Matthews said. "Likewise, I believe we need to look at more training for private security guards who also are authorized to carry guns. In my district, there have been shootings by a reserve deputy and by a security guard that resulted in deaths that may have been averted through better training. Our caucus looks forward to working with all members of the Legislature to make these public safety improvements."