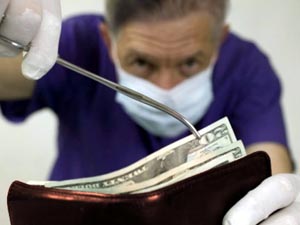 OKLAHOMA CITY – Attorney General Scott Pruitt on Friday announced charges against a Texas woman for fraudulently billing the state's Medicaid program for services that were never provided.
Melody Lewis, 37, of Dallas, worked as a behavioral health rehabilitation specialist providing therapy sessions through the Oklahoma Department of Mental Health and Substance Abuse Services. Between October 2011 and September 2014, Lewis worked for several behavioral health counseling agencies in the Oklahoma City area.
An investigation by the Attorney General's Medicaid Fraud Control Unit found that Lewis was traveling outside the state, away from her clients while billing for face-to-face services that never occurred.
Lewis used 65 different Medicaid recipients' identities to bill for the services. Lewis submitted more than 1,000 claims to the Oklahoma HealthCare Authority with the intention of receiving Medicaid funds. In total, the billing added up to $74,254.35.
Lewis is charged with one count of Medicaid fraud and one count of identity theft. If convicted, Lewis faces up to 11 years in prison and fines of more than $320,000.
The AG's Medicaid Fraud Control Unit is the only Oklahoma law enforcement agency dedicated to the investigation and prosecution of Medicaid fraud. The Unit also investigates and prosecutes abuse of residents in Medicaid-funded nursing homes and state facilities. To report suspected Medicaid fraud, contact the AG's Office at (405) 522-2963.
All persons charged with a crime are presumed innocent unless and until proven guilty beyond a reasonable doubt in a court of law.