The latest quarterly poll from SoonerPoll, Oklahoma's only non-partisan polling firm, has Donald Trump leading in the state with just under one-third of the Republican primary vote at 30.8 percent.
Ben Carson, who won the Southern Republican Leadership Conference (SRLC) Straw Poll last May in Oklahoma City, trailed in second place with 22.5 percent of Republicans.
Carly Fiorina, who has performed well in two nationally televised debates, was the third most favored among Republican voters with 8.3 percent, followed by Ted Cruz in fourth with 6.5 percent.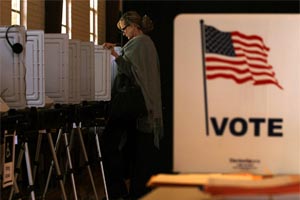 The next three placers included Jeb Bush, Mike Huckabee, and Marco Rubio — all in the single digits.
It should be noted that this poll was conducted before the start of the second presidential debate held at the Ronald Reagan Presidential Library in California last Wednesday.  The fielding ended the night before the debate.
Click here for more from SoonerPoll.com.
The poll of 320 likely Republican voters in Oklahoma was conducted September 1-15, 2015 from a dual frame of 82 cellphone and 238 landline users. The margin of error is plus or minus 5.48 percentage points.
Poll results were weighted by age, phone (cellphone and landline) and congressional district, and stratified to a profile of statewide likely Republican voters using a proprietary database developed by SoonerPoll. This poll conforms to the Standards of Disclosure of the National Council on Public Polls. A complete description of the methodology can be found here.