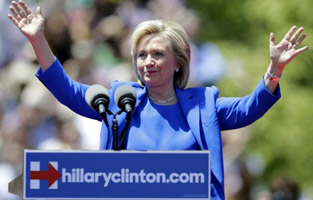 In a press release to most Oklahoma media, the Clinton Campaign this week announced the launch of its "Hillary for Oklahoma Leadership Council."
The group of over 40 elected officials, community, coalition and grassroots leaders are tasked with building a grassroots-driven volunteer team to "help Hillary to win the Oklahoma Primary on March 1, 2016."

Leadership Councils will serve as the in-state leadership for the campaign, amplifying the campaign's national voice to Oklahoma families aiding the campaign with rapid response, organization building, grassroots organizing events, recruiting volunteer leaders, and identifying leaders for Get Out The Vote activities.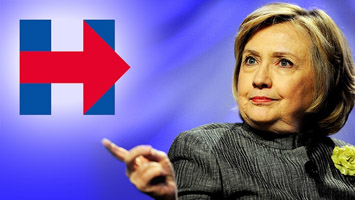 Many of the Leadership Council members share Clinton's commitment to raising wages for the middle class, her plan to reform health care to reduce prescription drug costs, her passion for reforming the criminal justice system and her belief that debt should never be a barrier for students going to college and much more.
"I am honored and humbled to serve on Hillary Clinton's Oklahoma Leadership Council," said Senator Kay Floyd. "From her early days at the Children's Defense Fund to her tenure as Secretary of State, Hillary Clinton has fought for the underserved and the disadvantaged — and she isn't stopping anytime soon. She will work tirelessly to promote the values upon which this nation was founded: opportunity and equality for all."
"The opportunity to know and work with Hillary Clinton since1993 has been a privilege," said Former-OK Secretary of State and former-Mayor Susan Savage. "Her legacy of public service as a United States Senator and as Secretary of State give her a unique blend of executive and policy knowledge and experience. Secretary Clinton is a gifted leader who will make a great President. I am proud to be a member of her Oklahoma team."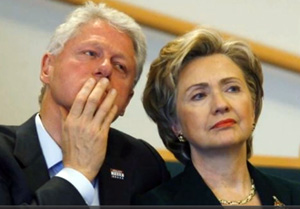 "Having known Hillary for over two decades, I am certain she has what it takes to make sure everyday Oklahomans get ahead and stay ahead and that's why I'm joining her Oklahoma Leadership Council," said former-Attorney General Mike Turpen. "Hillary Clinton will fix our democracy here at home, protect our interests abroad and make sure all of us — not just the wealthy — join in our economic recovery."
"As Mayor of Tulsa, I strove for a city that both served its residents effectively and competed in a rapidly changing world," said former-Mayor of Tulsa Kathy Taylor. "Whether it's her college affordability plan or her experience as Secretary of State, Hillary Clinton understands this dual challenge and has specific policies to confront it. She also has the determination to implement these bright ideas, giving cities the tools to both grow and thrive in a global economy. I'm exhilarated to support her for President."
Over the course of the campaign, the HFOK LC will continue to expand the release noted.
Members of the public can sign up at hillaryclinton.com/Oklahoma to get involved and receive more information about campaign events happening in Oklahoma
Joining the Hillary for Oklahoma Leadership Council today:
• Senate Democratic Leader John Sparks
• Senate Democratic Caucus Chair Kay Floyd
• Representative Jason Dunnington
• Representative George Young
• Representative Emily Virgin
• Representative James Lockhart
• Representative Jeannie McDaniel
• Former Governor of Oklahoma David Walters
• Former First Lady of Oklahoma Rhonda Walters
• Former Governor of Oklahoma George Nigh
• Former First Lady of Oklahoma Donna Nigh
• Former Attorney General Mike Turpen
• Former Attorney General Robert Henry
• Former Attorney General Drew Edmondson
• Former Secretary of State Susan Savage
• Former Representative Laura Boyd
• Former Assistant State Superintendent Lisa Pryor
• Former Mayor of Tulsa Kathy Taylor
• Former Corporation Commissioner Jim Roth
• Former US Attorney Dan Webber
• Oklahoma County Democratic Party Chair Joe Hartman
• Vice Chair – Garvin County Democratic Party Evelyn Adams
• Chairman, Fifth District Democratic Party Aaron Wilder
• Chair of the Kay County Democratic Party Shirley Neal
• Tulsa County Democratic Party Chair Jo Glenn
• Grassroots Volunteer Leader Amanda Snipes
• Grassroots Volunteer Leader Troy Stevenson
• Grassroots Volunteer Leader Sara Jane Rose
• Grassroots Volunteer Leader Jana Lewis Harkins
• Grassroots Volunteer Leader Dana Orwig
• Community Leader Bob Burke
• Community Leader Nina Ritchie
• Community Leader Henry A. "Hank" Meyer
• Community Leader Cassi Peters
• Community Leader Stuart Price
• Education Leader Susan Turpen
• Special Counsel to Chief Baker Kalyn Free
• Hank Bennet
• Debbie Hough-Downey
• Linda Edmondson
• Dr. Jan Henry