Former Iranian president Ayatollah Ali Akbar Hashemi Rafsanjani indirectly admitted that his country started a nuclear weapons program during the Iran-Iraq war which has continued to the present.
According to interviews Rafsanjani gave to Iranian media in recent days and monitored by The Jerusalem Post.
"The regime was looking to acquire [a] nuclear bomb when it initiated its nuclear program and has never abandoned the idea," said the Iranian opposition group, the National Council of Resistance of Iran (NCRI) in an article posted late Tuesday on its website. It included key points from the interview Rafsanjani gave state news agency IRNA on Monday.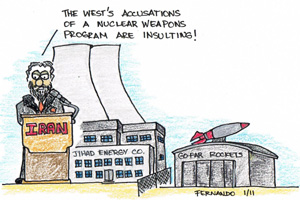 The NCRI said that the former Iranian president acknowledged that from the beginning there was a comprehensive clandestine nuclear plan.
"At the time that we started, we were at war and we were looking to have this capability [the nuclear bomb] for the day that our enemy would want to resort to the nuclear bomb," said Rafsanjani in the interview.
"Our basic doctrine was peaceful usage of the nuclear technology although we never abandoned the idea that if one day we are threatened and it is imperative, we would have the capability for going the other path [to a nuclear weapon] as well."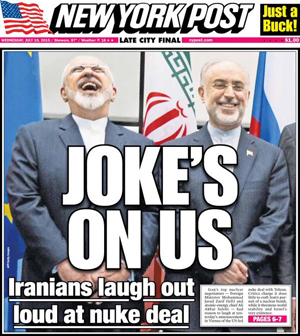 The NCRI report also mentioned Khamenei's reported fatwa banning nuclear weapons, saying that it was for "foreign consumption.'
"This fatwa has never been put in writing by the regime and it deceives no fool but those who are looking for a pretext to justify trade with this bloodthirsty tyranny," it said.
US Secretary of State John Kerry said last year in an interview with the Voice of America's Persian service, that he and President Barack Obama were "grateful" that Iran's leader had issued a fatwa banning nuclear weapons.
According to the Washington-based Middle East Media Research Institute (MEMRI), Iranian Supreme Leader Ali Khamenei never issued an official fatwa against nuclear weapons, at least not one for which there is any official record.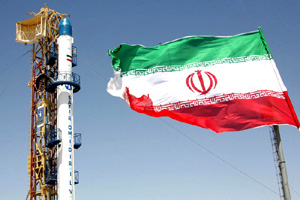 According to the Foundation for Defense of Democracies Iran Project, Rafsanjani gave a separate interview to Etemad, also discussing the history of the country's nuclear program.
"At some point, we lost faith in the Germans and began thinking of alternative approaches. We had talks with the Pakistanis, a scientist called Mr. Abd al-Qadir Khan [A.Q. Khan]."