Award-winning journalist and New York Times' best-selling author James O'Keefe released a troubling and powerful new video today showing police officers at Yale University detaining him for merely trying get a statement from Peter Salovey, President of Yale University, and Jonathan Holloway, Dean of Yale College.
This disturbing eviction is further evidence that universities, once thought of as the strongest beacons of free speech, are now asphyxiating members of the Fourth Estate.
O'Keefe's banishment comes on the heels of Tim Tai, working for ESPN, who was told by a professor at the University of Missouri to leave the quad (a public space), and Jesse Watters, of the O'Reilly Factor on Fox News, who was recently prohibited from reporting on the campus of Cornell University.  
The University of Missouri is embroiled in a racial controversy, which gained the support of the school's football team who threatened to sit out games if Tim Wolfe, the University's President didn't step down. The next day, Wolfe and Chancellor R. Bowen Loftin resigned.
Yale University is in the midst of two scandals of its own. First, Yale's Intercultural Affairs Committee sent out an email to all students prior to Halloween cautioning them against wearing a costume that might offend anyone. Second, Jason Killheffer, Director, Academic Integrity Programs; Senior Deputy Title IX Coordinator who was captured on hidden camera by Project Veritas ripping up a copy of the U.S. Constitution. When O'Keefe and a fellow journalist went to question Salovey and Holloway, they were detained and banned, in perpetuity, from Yale University.
Cornell University, who recently banned Jesse Watters from campus, also had a high ranking official caught on Project Veritas' hidden camera shredding a copy of the U.S. Constitution. Elizabeth McGrath, Lead Title IX Investigator was the guilty culprit in that video.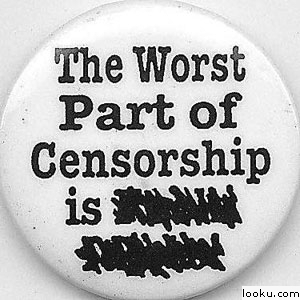 In this new video, O'Keefe is told by a police officer, who demonstrates the utmost respect and professionalism, that Yale "is private property, not a state institution so they do have the right to tell you, stay off their property.  So I am going to inform you, that you are not allowed on Yale University property unless it's areas generally open to the public like museums and libraries.  Okay?" Presumably this was at the request of Yale University in their attempt to stifle free speech.
This latest video from Project Veritas is a continuation of its Constitution series which has released three videos to date: the first one showed a Vassar College official shredding the constitution; the second video showed an official at Cornell shredding the Constitution, an official at Syracuse cutting up the Constitution with a pair of scissors, and an official at Yale ripping up the Constitution with his bare hands; and the third video Project Veritas shows a divide in the Tar Heel state. While officials at Duke and UNC acted responsibly, officials at NC State seemingly agreed to ban the Constitution in the entryway of one residence hall.
"Missouri, Yale, Cornell; coincidence, trend, problem," says Project Veritas President James O'Keefe. "These are not isolated incidents, they are harbingers of a university system that betrays freedom of speech and freedom of the press; two of the cardinal tenants of the greatest education system the world has ever known. The great poet Bob Dylan once wrote 'How many times can a man turn his head and pretend that he just doesn't see?' We at Project Veritas will continue to keep a vigilant eye on this situation and fight for those rights Americans hold so dear."