Cherokee Services Group has secured a $45 million contract to continue its work with the National Oceanic and Atmospheric Administration in Boulder, Colorado.
CSG is providing NOAA scientific and technical support to assist with improving efficiency and increasing performance at its research facility.
NOAA's work at the Colorado facility supports a powerful array of research, data collection and dissemination programs, as well as operational weather forecasts of Earth's atmosphere and the space environment.
"This award allows us to continue building our relationship with NOAA and supporting one of the most preeminent weather and climate research laboratories in the country, and even the world," said Dan Fairchild, project manager for CSG. "We take our role very seriously and are dedicated to providing our clients with the quality services and support they expect."
Nearly 40 experienced professionals are supporting the five-year, blanket purchase agreement by delivering IT services such as specialized engineering and systems administration support.
"Our team has a longstanding history working with NOAA and the many divisions within it," said Steven Bilby, president of Cherokee Nation's diversified businesses. "We have a thorough understanding of the programs, priorities and history of the organization, including technical infrastructure, policies, procedures, IT governance and security requirements."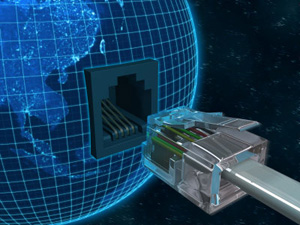 CSG's past performance includes work supporting multiple divisions within NOAA, such as the National Weather Service's Office of Science and Technology, Oceanic and Atmospheric Research National Severe Storms Laboratory and Office of the Chief Technology Officer; the NOAA Information Technology Center; and the National Marine Fisheries Service Alaska Region Information Services Division.
For more than a decade, Cherokee Services Group has been providing federal and commercial clients with award-winning IT solutions and business support services. The company specializes in software and application services, network infrastructure services, and business process services.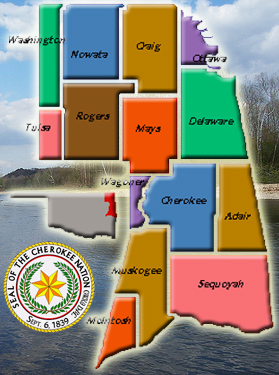 Headquartered in Tulsa, Oklahoma, Cherokee Services Group has a regional office in Fort Collins, Colorado, and 22 additional offices nationwide. Wholly owned by the Cherokee Nation, CSG is part of the Cherokee Nation Businesses family of companies. For more information, please visit www.cherokee-csg.com.
Cherokee Nation Businesses is the tribally owned holding company of the Cherokee Nation, the largest Indian Nation in the United States. The Cherokee Nation and its businesses employ 9,000 people. CNB owns companies in the gaming, hospitality, personnel services, distribution, manufacturing, telecommunications, information technology and environmental services industries. For more information, please visit www.cherokeenationbusinesses.com.