Governor Mary Fallin announced today she is appointing Adam Luck to the State Board of Corrections. Luck is replacing J. Matt Tilly, who resigned in October.
Luck, of Oklahoma City, will serve the remainder of Tilly's unexpired term, which runs through 2021. His appointment is subject to Senate confirmation.
"Adam has studied Oklahoma's justice system so he is an ideal choice for the Board of Corrections as we look for ways to reduce the state's prison population," said Fallin. "We need to realize that the current approach to corrections is unsustainable."
Luck, a U.S. Air Force veteran, is Oklahoma director of Right on Crime, a Texas Public Policy Foundation project that focuses on criminal justice reform. He also is a research fellow for the Oklahoma Council of Public Affairs.
"I am honored and excited to serve the state of Oklahoma as a member of the Board of Corrections. There are many challenges that our correctional system faces today and I hope to be a part of the solutions that better serve our state and its residents," said Luck. "I have had the unique opportunity to meet with many individuals across the state involved with and impacted by Oklahoma's criminal justice and correctional systems. I look forward to bringing this perspective and working alongside the distinguished members currently serving on the board."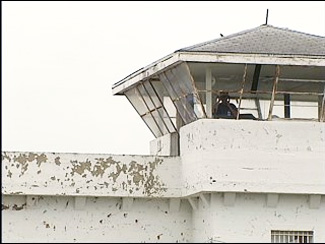 Luck earned a bachelor's degree in global security and intelligence studies from Embry-Riddle Aeronautical University in 2013 and a master's degree in public policy from Harvard University in 2015. He also completed associate degrees in Korean from the Defense Language Institute Foreign Language Center in 2008 and applied science from the Community College of the Air Force in 2010.
Luck was selected as a summer fellow while at Harvard, working for Fallin in 2014 to produce a report on the state of the Justice Reinvestment Initiative in Oklahoma. He continued his study of the state's justice system through his master's thesis, analyzing how successful reforms in Texas could be applied to Oklahoma.
The board governs the Oklahoma Department of Corrections (DOC). It is a seven-member, bipartisan panel that establishes and reviews DOC policies, appoints a director and confirms appointments of facility and unit heads.