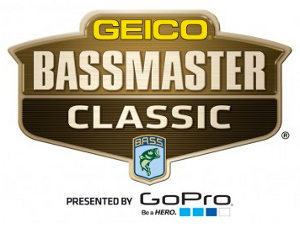 The NatureWorks Art Show and Sale will welcome Bassmaster fans to view the artworks of more than 50 of the nation's top wildlife, western and landscape artists and sculptors March 5-6 in the ballroom of the Renaissance Tulsa Hotel and Convention Center, 6808 S 107th E. Ave. (near U.S. 169 and East 71st Street).
"We are extremely excited to share what has become a landmark Tulsa event with visitors coming from across the country to attend the Bassmaster Classic," said Pete Messler, art show director. "People travel from across the state and region each year to view the unique lineup of art and to meet the artists from 23 states at our show.
"With the Bassmaster Classic happening in town the same weekend this year and that many more wildlife enthusiasts in Tulsa, we expect the interest and energy should be just that much more intense."
All proceeds from the show are donated each year to wildlife conservation projects, including some conducted by the Oklahoma Department of Wildlife Conservation. Since 1991, the all-volunteer NatureWorks art show has generated more than $2 million for projects in Oklahoma, including habitat enhancement, high-tech equipment for field research, classroom learning material for students, and even trout for a local fishing pond. The donation portion of each art sale (30 percent) is fully tax-deductible.
Wildlife painter Lindsey Foggett of Forest Falls, Calif., and sculptor Eric Slocombe of San Marcos, Texas, are this year's featured painter and sculptor. Lyn St. Clair of Montana is the 2016 NatureWorks encore artist.
Visitors will surely be impressed by the 8-foot-long bronze "Rocky Mountain Goat" by Ronald Lowery of Kalispell, Mont. This heroic-sized sculpture is part of the patron-sponsored NatureWorks monument program. It will be the 27th monument that NatureWorks has provided to enhance areas in and around Tulsa.
Admission at the door is $5, which covers attendance both days. Hours are 10 a.m. to 5 p.m. Saturday and 11 a.m. to 4 p.m. Sunday. For a list of showing artists and more information, go online to natureworks.org.
NatureWorks is a nonprofit organization of volunteers assisting in development and conservation of wildlife preserves, introducing wildlife into new habitats, and providing education on the value of wildlife. NatureWorks is a valued Partner in Conservation with the Oklahoma Wildlife Department.