As his reform bill protecting citizens from unjust civil forfeiture action by Oklahoma District Attorneys failed to make even a committee hearing, OK Sen. Kyle Loveless issued the following statement Tuesday afternoon:
"It is unfortunate the Personal Asset Protection Act was not given a fair hearing in the Senate Judiciary Committee. Oklahomans of all walks of life and political ideologies support civil asset forfeiture reform. However, Chairman Anthony Sykes did not think their voice should count in the political process. I am disappointed but not discouraged. I am resolute and will work to make sure real reforms are put in to place to protect the private property of Oklahomans.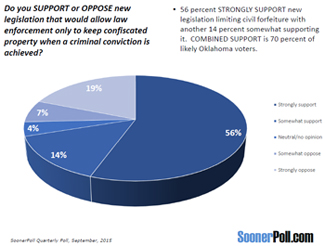 "Our nation was founded to protect life, liberty and property equally and no chairman's gavel can change that. Oklahoma's current civil asset forfeiture laws are an affront to this principle. I ran for the state Senate to reduce government overreach and to stand up for everyday Oklahomans—I will continue this fight.
"Instead of hearing the Personal Asset Protection Act, the judiciary committee Tuesday took a modest step toward reform. SB 1113, which allows a citizen to receive attorney's fees if they successfully contest a forfeiture, passed out of committee unanimously with no questions and no debate.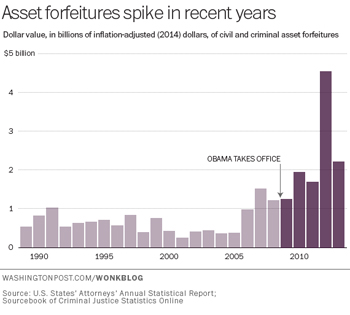 "However, this bill doesn't go nearly far enough in correcting the major issues with Oklahoma's civil asset forfeiture laws. The bill will still allow for private property to be forfeited without a criminal conviction, has no reporting or transparency requirements and will continue to allow law enforcement agencies to keep the proceeds from each forfeiture they perform.
"Oklahomans understand law enforcement has a tough job, but also understand our liberties are at stake. I will continue to fight for those liberties and look forward to working with the bill's author to create a system that protects Oklahomans' rights and private property."
Kyle D. Loveless is a conservative Republican from South Oklahoma City. 
Editorial Note: Tulsa Today will continue to cover this issue. To track back coverage, first click here for the most recent analysis. Given the diverse sponsorship and public support Sen. Loveless has received from groups typically opposed to each other, the only reasonable explanation for the failure to move this legislation to debate and out of committee is corruption – in this specific case, the influence of District Attorneys upon the Senate Judiciary Committee.
If you have been a victim of civil asset forfeiture action(s) in any part of Oklahoma call the Civil Asset Forfeiture Hotline at (866) 901-7559.
Further, it may be time in Oklahoma to forbid practicing attorneys from serving on any legislative judiciary committee.