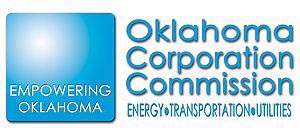 Legislation the House of Representatives passed Monday to clarify the Corporation Commission's authority to respond to emergencies is long overdue but didn't go far enough, state Rep. Richard Morrissette said.
House Bill 3158 by Speaker Jeff Hickman directs the Corporation Commission, to respond immediately to "emergency situations having potentially critical environmental or public safety impact and resulting from activities within its jurisdiction," would be empowered to take "whatever necessary action, without notice and hearing, to promptly respond" to that emergency.
The bill arose from confusion about just how far the Corporation Commission can go to respond to earthquakes attributed at least in part to oil/gas production wastewater disposal wells, Hickman, R-Fairview, confirmed in response to a question from Morrissette, D-Oklahoma City.
"The Speaker's bill was a day late and a dollar short," said Morrissette.
Morrissette, a private-practice attorney, said he and House of Representatives staff attorneys are convinced that state statutes [http://www.oklegislature.gov/osStatuesTitle.aspx] already give the Corporation Commission "exclusive jurisdiction, power and authority" to regulate the oil and gas industry, including wastewater disposal wells. He pointed specifically to Title 52, Section 139, as well as Title 17, Section 52.
The Corporation Commission could issue a cease-and-desist order directing operators of all disposal wells in all seismically active areas in Oklahoma to shut them down entirely, at least on a temporary basis, "until these earthquake swarms subside," said Morrissette. Instead, he asserted, the commission took half-measures while the earthquakes continue and their intensity increases.
If there genuinely is some question about the Corporation Commission's authority, Morrissette tried to get permission to amend HB 3158 by including a disclaimer from House Bill 1802, which languishes in the House Committee on Energy and Natural Resources. However, Hickman refused to allow his bill to be amended on the House floor Monday.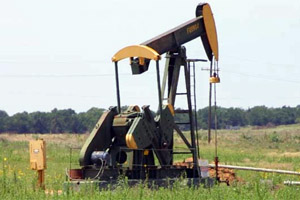 Morrissette's amendment would have provided that any permits issued by the Corporation Commission for oil, gas, injection or disposal wells would bear a disclaimer statement "printed in a conspicuous manner and placed in a prominent location" on each permit.
The statement would declare that to respond to emergencies, the commission could take whatever action necessary, including expenditure of funds from the commission's revolving fund, to "promptly respond" to the emergency. Afterward, the commission could seek reimbursement from "the responsible person, firm or corporation" for all expenditures that were made to respond to the emergency.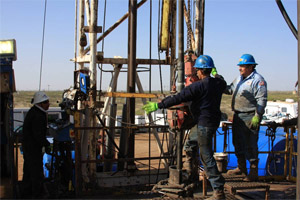 HB 3158 also does not include any penalties, such as fines or sanctions, for any energy company that ignores the commission's directives, Morrissette pointed out.
The oil/gas exploration industry is challenging the Corporation Commission over its practice of shutting in any wells "because drillers claim they do not clearly understand the commission's authority," Morrissette said. "And that's what I tried to clarify with my amendment to HB 3158."