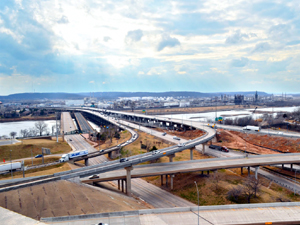 OKLAHOMA CITY – On Monday, the Senate approved legislation modifying the Taxpayer Transparency Act to include federal funding for state agencies.  Senate Bill 1342, by Sen. Greg Treat, would provide more transparency into how federal funds are utilized by state agencies.
"When crafting the budget, we need to know all of the funds, both state and federal, that the state is receiving but, unfortunately, this information hasn't been readily available to us," said Treat, R-Oklahoma City.  "Oklahoma currently receives nearly $7 billion in federal funds.  That's more than the entire annual state budget.  The legislature and the public have a right to know how that money is being used by state agencies."
In FY'04, federal funds for state agencies totaled $4.3 billion but in April 2015 had increased to $6.7 billion.
Senate President Pro Tem Brian Bingman applauded Sen. Treat's efforts to bring more transparency to state government.
"Billions of dollars in federal money flows to the state annually, yet there is little transparency on how that money is spent by state agencies," said Bingman, R-Sapulpa.  "More transparency in federal funds used by state agencies will provide policy makers a more complete picture as they craft a state budget to fund core state services. I applaud Senator Treat's leadership in working to provide more transparency in the budgeting process."
SB 1342 will next be considered in the House.