Any person who prevails in an asset forfeiture proceeding could be reimbursed attorney fees and associated costs, under a measure approved Wednesday by the state House of Representatives.
House Bill 2670 by Rep. Cory Williams, D-Stillwater, zipped through the House, 93-0, and was transmitted to the Senate.
The legislation provides that in any asset forfeiture proceeding in which the person whose property has been seized prevails, the agency that is processing the seizure and forfeiture could be required by a court to pay "reasonable" attorney fees and other litigation costs "reasonably incurred" by that individual and directly related to that person's claim; post-judgment interest; and, in cases involving currency "or other negotiable instruments," interest income "that resulted from investment of the property in an interest-bearing account or instrument."
The compensation would be paid from funds "generated by seizure and forfeiture actions," HB 2670 stipulates.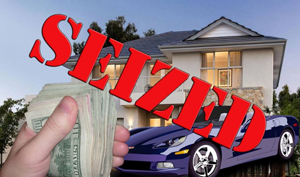 "Constituents have expressed concern about current civil asset forfeiture and how, when they prevail in getting their property back, they're still lost because they incurred significant legal costs in recovering their property that should not have been seized in the first place," Williams said. HB 2670 "represents a comprise with law enforcement that provides the ability of the 'victim' to be made whole."
HB 2670 is an alternative to three asset-forfeiture measures that were introduced in the Senate this year only to languish in the Senate Judiciary Committee.