Today the Senate passed legislation authored by Senator Dan Newberry that defends Oklahoma families and businesses from the high costs and negative effects of the Environmental Protection Agency's rule to regulate carbon emissions, also known as the Clean Power Plan. Senate Bill 1379, which protects state sovereignty, was approved by a vote of 34 to 8.
The Obama administration's Clean Power Plan requires states to cut carbon emissions nationwide by 32 percent by the year 2030. A coalition of 29 states, including Oklahoma, has challenged the plan as an unlawful overreach of the EPA's legal authority under the Clean Air Act.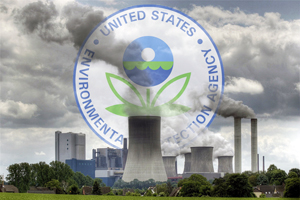 "We cannot sit by and let the Obama administration and Washington bureaucrats hurt hardworking families through overbearing regulations and mandates.  The Clean Power Plan only means higher utility bills, less jobs, and more expensive goods for Oklahomans.  I am proud to stand up to the EPA's power grab and fight for the good people of our state," said Newberry.
Last year, Governor Mary Fallin was the first governor in the country to issue an executive order to halt state implementation of the Clean Power Plan.  Newberry believes this legislation can build on these protections to add important statutory safeguards for Oklahoma.
SB 1397 now moves to the House of Representatives for consideration.