WASHINGTON – U.S. Sen. Jim Inhofe (R-Okla.), senior member of the Senate Armed Services Committee (SASC), participated Tuesday in a SASC Subcommittee on Readiness and Management Support hearing entitled: "Current State of Readiness of U.S. Forces." In the hearing, Inhofe engaged with witnesses about the degradation of our air power and the impact on personnel and maintenance as a result of historically steep budget cuts under the Obama administration.

In the hearing, Inhofe made the following comments about the impact of defense budget cuts, "It is modernization that is paying the bill. We are paying for the future… The only way we are going to reinstate our position in superiority is to do what's necessary to [prepare] for all the possible scenarios that might take place in 10 to 20 years from now. You can't wait and then [in the moment] determine what to do. The American people don't know that we aren't already superior in every possible scenario out there."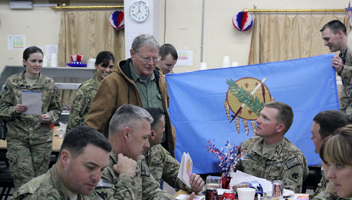 In response to Inhofe, Gen. David Goldfein testified that the areas of the U.S. Air Force that are suffering the most from budget cuts are the service members and our conventional air power.
Glodfein stated, "For the Air Force, the demand signal has primarily been in space, cyber, ISR and the nuclear enterprise. So you will see in our budget that we invest in those. Trying to balance against those, there are only two places you can go to balance and that's people and conventional air power."
Inhofe then questioned Gen. Goldfein, asking if the Air Force's inventory of 131 combat-coded fighter squadrons was too many, seeing that today the branch only has 33. Inhofe asked if the Air Force could "justify this kind of degrading."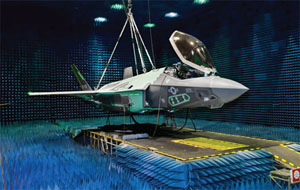 Gen. Goldfield replied, "We did not have too many. We had actually what we needed. Our challenge today… When we say that we require 80 percent of the force to be ready, it is because when you take a look at the timeline of the operational plans that the combatant commanders reply, approximately 80 percent of the Air Force is forward within 120 days. So we have to have that capacity to be able to meet the defense strategic guidance."
Inhofe then turned his questions to Gen. John Paxton where he discussed the Marine Harrier carrier that caught fire on Monday during takeoff in the North Arabian Gulf. Inhofe sighted Marine Corps Commandant Gen. Robert Neller who has questioned if readiness short falls have contributed to what has become a five-year high in the aviation mishap rate.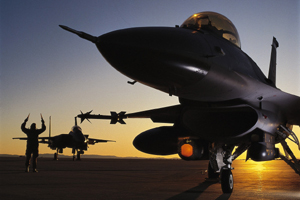 Gen. Paxton replied, "We truly believe if you fly less and maintain slower, there is a higher likelihood of accidents. We are worried."
Witnesses at the hearing included Gen. Daniel B. Allyn, USA, Vice Chief Of Staff of the United States Army; Adm. Michelle J. Howard, USN, Vice Chief Of Naval Operations of the United States Navy; Gen. John M. Paxton, Jr., USMC, Assistant Commandant of the United States Marine Corps; and Gen. David L. Goldfein, USAF, Vice Chief Of Staff of the United States Air Force.