Tulsa- Local Attorney and Businessman John R. Andrew announced Monday that he will run for the office of Tulsa County Court Clerk as a Democrat.
Andrew has lived in Tulsa for most of his life, only moving away to serve in the military and to take care of family who lived elsewhere. The 39-year-old graduated from Broken Arrow High School in 1994. He immediately began serving in the United States Army as an Intelligence Analyst and Linguist. He helped to establish a National Security center in Ft. Gordon, Georgia, before being granted an honorable discharge and returning to Tulsa.
According to the campaign release, Andrew has extensive business management experience, as well as experience in practicing law. He has worked as an Office Manager, Sort Supervisor, and Health and Safety Supervisor for the United Parcel Service (UPS), where he was in charge of a sort in a package center that required time management, efficiency, and people management over a union shop to make everything run smoothly.
Andrew worked as the Assistant Operations Manager for the Wal-Mart Global Network Operations Center, where he supervised the night side operation for the network of the largest company in the world. He ran a team of network technicians and engineers, using his skills in people and time management to effectively resolve crises within the network, which could affect the company's profits and communications.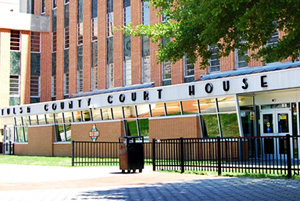 Andrew has been practicing law more recently after earning his Juris Doctor from the University of Tulsa in 2015. He is a litigator with his own firm, Andrew Baker & Salmon Legal Group. He has defended the Constitutional rights of the wrongly accused and has protected children, legally removing them from abusive and neglectful situations. Time and again he is able to get a positive outcome for his clients, protecting them from those who would strip them of their rights and freedoms.
As Tulsa County Court Clerk, John R. Andrew would bring experience, integrity, and commitment to the office. Andrew has for most of his military career held a high level clearance, which can only be granted to those who endure a thorough investigation. He runs a small local business, but has also led teams in large, efficient operations. He would be committed to modernization, bringing capable management to an office that must be efficient to be run properly.
For more on John R. Andrew's campaign for Tulsa County Court Clerk, click here www.facebook.com/votejohnrandrew or call the Committee to Elect John R. Andrew 2016 at (918) 582-6550.
For Tulsa Today coverage of Sally Howe Smith's retirement announcement, click here.
Don Newberry, Republican, also announced for the Court Clerk's office, click here for more.