According to an analysis published today by the L.A. Times, "Hillary Clinton's popularity has slumped in California under an unrelenting challenge from Bernie Sanders, who has succeeded in breaching the demographic wall Clinton had counted on to protect her in the state's presidential primary."
This startling result is from a new USC Dornsife/Los Angeles Times poll.
The Times writes: As he has done across the country this primary season, Sanders commands the support of younger voters by huge margins in advance of Tuesday's primary — even among Latinos and Asians, voter groups that Clinton easily won when she ran eight years ago. Many of his backers come from a large pool of voters who have registered for the first time in the weeks before the election.
Yet, Tuesday's outcome remains difficult to predict, precisely because of the untested nature of Sanders' following. That portends an intense fight in the final days of the campaign.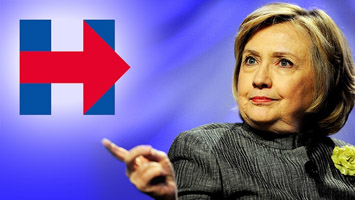 The Vermont senator has battled Clinton to a draw among all voters eligible for the Democratic primary, with 44% siding with him to 43% for Clinton. That represented a nine-point swing from a USC/Los Angeles Times poll in March, in which Clinton led handily.