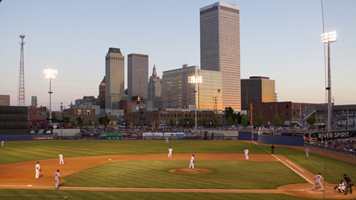 With both the Fourth of July and a landmark election around the corner, it's a good time to ask: Which U.S. cities bleed the most red, white and blue? To find out, the leading personal-finance website WalletHub took an in-depth look at the Metro Areas That Most & Least Resemble the U.S. right now.
It's important to: 1) decide whether we want cultural variety or uniformity; 2) learn which cities exceed or lag behind national standards in education or income; and 3) find the most fertile ground to develop an entrepreneur's business idea.
To determine which metro areas most and least mirror national standards, WalletHub examined demographical statistics for 379 of the largest U.S. metro areas. Our data set includes 26 key metrics, such as age, gender and income as well as household makeup and housing tenure.
Tulsa's overall ranking is No. 10 and its ranking within medium-sized metro areas is No. 2.
Tulsa's Resemblance to the U.S. (1=Most; 190=Avg.) of all cities follows:
• 31st – Gender
• 21st – Age
• 10th – Race
• 41st – Household Makeup
• 169th – % of Population with Health Insurance Coverage Housing
• 74th – Tenure (Renter-to-Owner Ratio)
• 93rd – Household Income
• 117th – Wealth Gap
• 33rd – % of Households Receiving Food Stamps
• 81st – Educational Attainment
For the full report, click here.