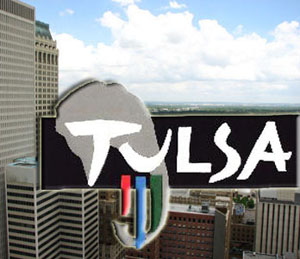 The Republican Party of Tulsa County's Executive Committee met Thursday night and voted unanimously to endorse the re-election of Republican Mayor Dewey Bartlett.
In addition, all members of the organization's individually elected Central Committee independently made the same choice. These are respected grassroots leaders of conservative conscience elected by their peers in Tulsa.
For those nationally following this election cycle, Oklahoma Democrats have fielded multiple candidates registered as Republicans including the privileged grandson of a formerly-respected Republican mayor. The prodigy, G.T. Bynum, is arguably Tulsa's most fitting local example of "statist" establishment. (Statism: concentration of economic controls and planning in the hands of a highly centralized government. Definition from Merriam-Webster)
The Democrat effort is designed and organized to hide from the National Democratic Party which is not democratic and only offers choice between the Queen of Crony or an Old Prince of Poverty barking a platform pandering the farce of "free-stuff" –  Karl Marx is so proud.
Tulsa County Republican Chairman Mike Ford released the following statement from the committee on Saturday:
"Dewey Bartlett has been a great Mayor for Tulsa.  He has kept Tulsa strong and moving in the right direction throughout his term. The Republican Party of Tulsa County has worked well with him, appreciates his hard work for the City of Tulsa, and we believe he deserves re-election.  We look forward to more success in the future for Tulsa due to his strong and steady leadership."
In a separate mail to local Republicans, Ford wrote in more detail, "We believe the efforts of… prominent democrats to discourage democrats from running for mayor, combined with the obvious and public support they are showing for GT Bynum, is a clever attempt to divide the Republican vote."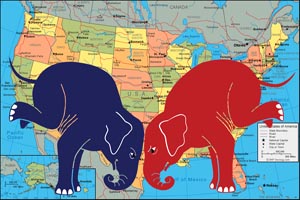 "We have collected many pictures and social media posts to establish a clear pattern of this collusion, and we have no doubt that endorsing and campaigning for Bartlett is the right thing to do. We cannot allow [former-mayor Democrat] Kathy Taylor to regain political leverage in Tulsa politics," Ford wrote. 
"In addition, Bartlett has proven to be more conservative than Bynum in many areas."
" We hope you will stand with us and will join us in support of Bartlett's re-election," Ford added.