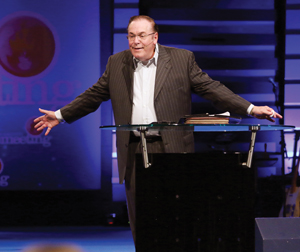 The public is invited to join Kenneth W. Hagin, Lynette Hagin, Craig W. Hagin, and Denise Hagin Burns, with other experienced ministers from across the country for Campmeeting 2016 a power-packed week of services for the entire family.
Campmeeting 2016 kicks off Sunday, July 24, at 6:00 p.m. in the Rhema Bible Church Auditorium, located at 1025 W. Kenosha in Broken Arrow. For the remainder of the week, services begin at 10:00 a.m., 2:30 p.m., and 7:30 p.m. The final service is set for Friday, July 29, at 7:30 p.m. If you can't attend in person, Campmeeting services will also be streamed live at rhema.tv.
This year's dynamic guest speakers for the adult services are Charles Cowan, Earl Glisson, Mark Hankins, Steve Houpe, and Darrell Huffman.
The fun-filled children services are packed with activities, games, skits, crafts, and amazing Bible teaching designed especially for them. Morning services are held for 3-year-olds through 5th graders. Evenings services are provided for children of all ages. (There are no afternoon services for children.)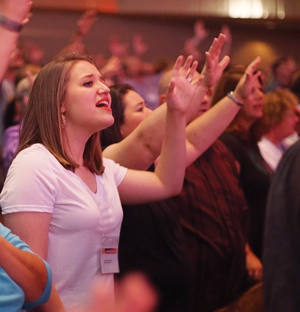 Youth definitely do not want to miss Summer Blitz (6th–12th grade). They'll hear relevant messages and experience amazing worship. It's an awesome week that can change their lives. And oh, did we mention all of the fun and games!
To register for Campmeeting 2016, visit rhema.org/cm or call (918) 258-1588, ext. 2238, today. Registration is free! Let us know that you're coming! Send us a tweet or snap a photo and #RhemaCM on your favorite social media site.