Opinion Updated:  It must be nice to be a cartoonist. They are not required to be truthful or balanced in any regard. They can be odd and are not required to be correct in detail. Like Meteorologists in Oklahoma, paid regardless – right or wrong, rain or shine.
In the Sunday print edition of the Tulsa World, cartoonist Bruce Plante goes after Donald Trump. A safe easy target as all of Plante's superiors are raving Leftists and only on the Left does any comedy reside – just ask them.
Obviously it is not funny that Hillary Clinton promotes herself as a feminist after decades of abusing female victims of her husband's sex crimes.
It is only a fact that Clinton is the first to campaign for president while under active criminal investigation by the FBI – not funny at all.
It could not be funny that Democrats have adopted economic policies that today are driving Venezuelans to despair and civil insurrection for the lack of food, water and toilet paper.
There is nothing funny about Globalism which benefits only the top 1 percent of wage earners like Obama's buddies Warren Buffett and George Kaiser. Globalists are elitist insiders helping distant insiders screw average citizens worldwide.
Nope not a thing funny there, move along, but consider this:
The truth behind the Plante is that U.S. Presidential Candidate Donald J. Trump booked his own hotels for campaign events. He was required by election ethics law to pay those facilities for services rendered. If he had not paid them, it would have been a crime.
Yes, folks, this is what the Demo-Rat Leftists do — damn conservatives for proper, legal and right actions just because Leftists dominate the creative class. They abuse because they can.
Obama's best business friend Warren Buffett's company owns the Tulsa World. Yes, Tulsan George Kaiser was one of Barack Hussein Obama's top bundlers and visits the White House often – he's good friends with Iranian-American Valerie Jarrett don't ya know. Maybe they can get Tulsa a nuclear bomb? Nothing to laugh at here – these "are not the droids you are looking for" to reference Star Wars. It is not a cultural war even when under attack say Leftist perpetrators.
Plante offers himself online according to his web site www.planteink.com apparently to indoctrinate innocents and personally profit as a "dang good businessman" writing:
"Bruce has taken his experience in comedy and incorporated his cartooning into a very funny, entertaining and educational audio/visual show.
He has performed for audiences as large as 3,000 and speaks to more than 30 civic groups, churches and schools every year. His show is flexible to suit any audience. The length of Bruce's show is also adjustable up to 2 hours.
Motivationally engaging. Especially effective in school settings. Adaptable content to suit any age group, setting or audience. Plante has been a panelist at the Harvard University Institute of Politics. Plante has opened for (in a concert setting) Lewis Grizzard, country music star Gary Morris and the Funniest Man in America- James Gregory."
Wow, what a marketing powerhouse Plante must be. It's a wonder the Tulsa World could pull Razorback Alumni Plante from the big city of Chattanooga to entertain local hicks in Oklahoma. The few remaining subscribers to the Tulsa World must appreciate him greatly.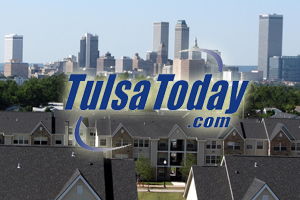 This writer defends Plante's God given right to communicate anything by exercising the same with enthusiasm.
Buck up Pocahontas, there is no Liberty in Liberal nor Native in Warren so we'll teach you why that's important this election cycle. Totalitarian Leftism is not a limiting factor on political free speech on Tulsa Today – that's what's done in the daily.