The Daily Caller is reporting today that Huma Abedin, a top aide to presumptive Democratic nominee Hillary Clinton, says that the former secretary of state routinely used burn bags to dispose of personal documents during her time at the State Department.
Abedin's revelation came when she was deposed by watchdog group Judicial Watch on June 30.
"If there was a schedule that was created, that was her Secretary of State daily schedule, and a copy of that was then put in the burn bag, then that certainly happened," Abedin stated. "On more than one occasion."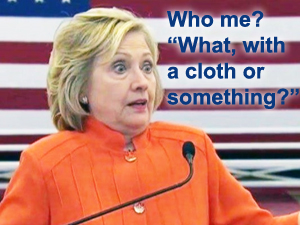 The State Department has clear regulations pertaining to the use of "burn bags," and while government officials are directed to use them to dispose of both "paper" and "hardrives," the government strictly prohibits several items — including "personal documents" — from being destroyed in burn bags.