Attorney General Pruitt said Thursday that the Fifteenth Multicounty Grand Jury has concluded its 18-month session during which they issued three accusations for removal and returned 15 indictments, charging a total of 24 individuals.
Most significantly in Tulsa County the "grand jury finds no wrongdoing in contributions to Sheriff Vic Regalado's special election campaign." 
Recognized by many as a political stunt from the beginning instigated by foolish if not scurrilous accusations from blogger Michael Bates then from the web site "The Frontier" the charges have long been dismissed by Sheriff Regalado and his campaign team.
The Regalado campaign released the following statement to Tulsa Today: "We have always been confident that a grand jury would find no wrong doing and we are pleased with their findings."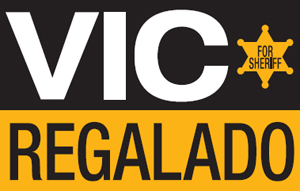 Jurors wrote indicating that each employee testified their donations were made "freely, voluntarily and without coercion or force from personal funds." It adds that each person who testified denied receiving money in advance of donating or as a reimbursement for a contribution.
The Tulsa County Democratic Party filed a complaint March 7, alleging the donors were straw donors, those who use someone else's money to make illegal contributions to an election campaign.
It has been suggested that this group of donors have been unfairly libeled and their reputations besmirched unjustly by racist political and media operatives with obvious agendas. Some insiders have speculated legal action to recover damages for the donors from the attackers may be filed in coming weeks.
Sheriff Regalado told the Tulsa World that he was "confident" jurors would find nothing wrong.
"I said all along that we were above board in terms of our campaign and the way that we vetted our donors," he said. "We certainly went above and beyond what the Ethics Commission asked for. We went the extra mile."
"I hope the accusations don't deter them [donors] from being involved in the political system that is in place. I certainly hope that they remain active," he said.
Sheriff Regalado won a special election for the office April 5. He won the Republican primary June 28 for a four-year term and will compete against Democrat Rex Berry in the Nov. 8 general election.
Regalado is the first official of Hispanic descent elected to Countywide office in Tulsa.