Writing for The Blaze, Lt. Col. Jim Zumwalt (Ret.) provides a clear picture of what President Obama has done and Hillary Clinton is expected to do should she reach the Oval Office.
Zumwalt begins: With atrocities committed on a daily basis by Islamic State around the world, either by the terrorist group itself or others swearing allegiance to it, one cannot forget President Barack Obama's infamous January 2014 assessment.
"If a jayvee team puts on Lakers uniforms, that doesn't make them Kobe Bryant."
What received little focus since Obama offered such a naïve assessment is the intelligence environment fostering it. It is one to which Hillary Clinton, serving as secretary of state, and Susan Rice, serving as Obama's national security advisor since 2013, have both contributed.

Turning the spotlight on that environment first requires returning to Obama's Los Angeles Lakers analogy. If Obama were coaching the Lakers basketball team today, his focus would be on maximizing team performance. Obviously, Lakers' owners are interested in one thing and one thing only—winning. Whether it is done with an all-black team, an all-white team or a mix thereof is unimportant. Diversity be damned; the goal is an NBA championship—and, if Coach Obama failed to deliver due to contrary motivations he harbored, he would be fired. A popular sports blogger has already predicted what the most likely starting five players will be for the post-2016 Lakers. That line-up is all-black.
That said, it is interesting to reflect on comments last May by Rice, who happens to be black, speaking at Florida International University. She criticized the fact national security agencies are too "white, male and Yale."
Rice reported that minorities compose less than 20 percent of senior diplomats and less than 15 percent of senior military officers and senior intelligence officials.
She said such agencies need to better reflect the diversity of America, arguing a dominatingly white line-up creates a "groupthink" environment. Better minority representation, she suggested, would shatter such groupthink.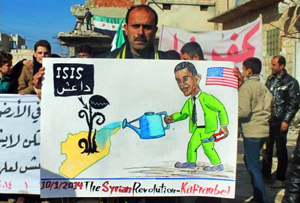 Playing the race card, Rice labeled those opposing such diversity as "haters" who should be ignored. She warned, "Those voices can be loud. They can be intimidating. They can make us feel like we don't belong. Let fear be their problem, not yours. Shake it off."
It is worrisome Rice—encouraged by Obama—suggests priority on placement in the national intelligence arena be given to diversity, without concerns about qualifications.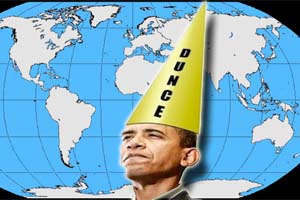 We are talking about the nation's security being at risk. Intelligence analyst placement should never be driven with an eye on diversity. The only eye focused on it should be a blind one. Selection has to be based purely on those best qualified to produce. The Lakers would never field anything less; nor should the intelligence community.
Click here for more from The Blaze.
About the author: Lieutenant Colonel James Zumwalt is a retired Marine infantry officer who served in the Vietnam war, the 1989 intervention into Panama and Desert Storm. An internationally acclaimed best-selling author, speaker and business executive, he also currently heads a security consulting firm named after his father—Admiral Zumwalt & Consultants, Inc.
He writes extensively on foreign policy and defense issues, having written hundreds of articles for various newspapers and magazines, including USA Today, The Washington Post, The New York Times, The Washington Times, The LA Times, The Chicago Tribune, The San Diego Union, Parade magazine and others. His articles have covered issues of major importance, oftentimes providing readers with unique perspectives that have never appeared elsewhere. This has resulted, on several occasions, in his work being cited by members of Congress and entered into the US Congressional Record.