The Tulsa Oilers announced one of the most anticipated player signing of the summer as they agreed to terms with forward and fan favorite Dan DeSalvo.
DeSalvo, who was the team's go-to guy for goals in 2015-16 for Tulsa, returns to the Oilers after a remarkable season that started in Tulsa and ended in Winnipeg playing for the Manitoba Moose, the Oilers AHL affiliate.  The 24-year old who hails from Rolling Meadows, Illinois put together quite the rookie season in Tulsa. The 24-year-old recorded 16 goals and 35 assists, with a plus-16 rating in 55 games for the Oilers, earning a spot on the ECHL's 2015-16 All-Rookie Team. He was eighth among league rookies with 51 points and his 35 assists were good for fifth.
DeSalvo also compiled the ECHL's second longest assist streak last season, when he contributed to ten goals over a nine-game span from January 30-February 14. He also had the league's best home point streak, tallying a goal or an assist in 18 consecutive games at the BOK Center, a streak that began December 13. DeSalvo earned his first AHL call-up March 9 when the Oilers loaned him to the Manitoba Moose, where he scored five goals and added nine assists in 17 games.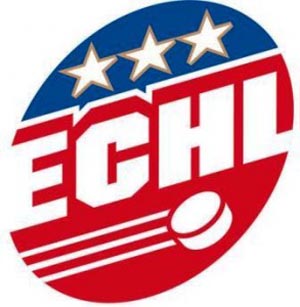 Prior to turning pro, DeSalvo spent four seasons with Bowling Green State University from 2011-15, where he recorded 102 points (29 goals, 73 assists) in 153 games for the Falcons. He played one year of juniors for the USHL's Des Moines Buccaneers in 2010-11.
DeSalvo joins defenseman Dennis Brown as the second players from last season to lay ink on paper to play for Tulsa next season.
The Oilers will take the ice for the 2016-17 ECHL Season, which will be their third in the league and 25th contiguous season as a franchise, on October 15th in Wichita, and will present their home opener on October 21st when they'll face the Indy Fuel for the very first time.